ПОХОЖИЕ ВИДЕОРОЛИКИ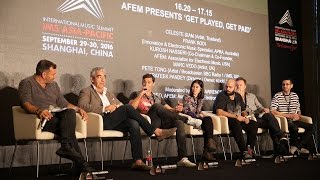 1 мес. назад
Inspired by a recurring panel at IMS Ibiza, AFEM returns with 'Get Played, Get Paid' to examine the age old problem of allocating the income generated by track plays in clubs, festivals, independent radio and DJ sets to the correct source. Celeste Siam (Artist, Thailand) Frank Rodi (Innovation & Electronic Music Specialist, APRA, Australia) Kurosh Nasseri (Co-Chairman & Co-Founder, AFEM: Association for Electronic Music, USA) Marc Vedo (Artist, UK) Pete Tong (Artist / Broadcaster, BBC Radio 1 / IMS, UK) Prateek Pandey (Director / Owner, sLick!, India) Moderated by Mark Lawrence (CEO, AFEM: Association for Electronic Music, UK) IMS Asia-Pacific 2016 September 29th - 30th Hyatt on the Bund Shanghai, China In partnership with DreamWorker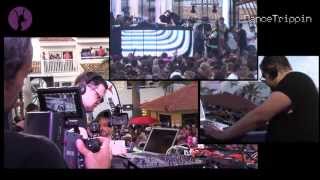 4 г. назад
→ SUBSCRIBE FOR MORE DJ SETS: http://bit.ly/1M88VsG → TRACKLIST TO THIS SET ON OUR WEBSITE: http://bit.ly/1MKWdAQ Few events beat an Ibiza opening Fiesta, especially when the setting is the Ushuaia Beach Hotel with Reboot of Cadenza behind the decks. Get ready for a special treat for the ears! - We are on Cable Television in many countries. Check our channel availability here: http://bit.ly/1CYlkKE - Our TV Channel is not available in your country? Get the DanceTrippin Smart TV App. Available worldwide: http://bit.ly/1MrmdOe - On the Go? Download our Android & iPhone App: http://bit.ly/1Hs3dhl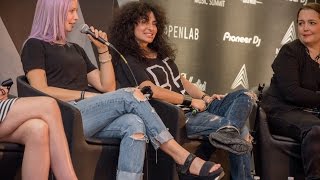 6 мес. назад
The Diversity in Electronic Music panel aimed to tackle the big subject - women and their role in the industry. Bringing together a diverse group of artists and industry leaders, IMS heard important facts about the lack of females in the industry and discussed ways to improve for the future. B.Traits (Broadcaster / Artist, Canada) Jackie Antas (Head of PR, Live Nation International, UK) José Woldring (CEO / Founder, The Media Nanny, Netherlands) Lucy Blair (Director of Sales & International Marketing, The Orchard, UK) Maria May (Senior Agent, CAA, UK) Nicole Moudaber (Artist, UK) Moderated by Mark Lawrence (CEO, AFEM: Association for Electronic Music, UK) The ninth annual IMS Ibiza took place from May 25th-27th, 2016 at the Hard Rock Hotel Ibiza. IMS Ibiza 2016 May 25th-27th, 2016 Hard Rock Hotel Ibiza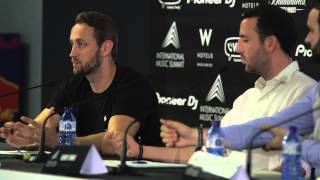 2 г. назад
What makes a successful partnership between brands and artists? Watch highlights from the panel that looked at what are brands looking for from an artist, how much money can you make as an artist from brands, and what is the end goal for a brand? PANEL: Alex Wilkinson (Senior Account Director, M&C Saatchi, UK) Greg Burnell (Artist Manager, Partner, Stack House, UK) Joey Doney (Manager of Consumer Insights, 7Up / Dr Pepper Snapple Group Core 5 Brands, USA) Tom Elton (Senior Global Brand Manager, Ballantines Finest, UK) Moderated by Bobby Simms (Founder, Popshop Agency, UK) INTERNATIONAL MUSIC SUMMIT Web: http://internationalmusicsummit.com Facebook: http://facebook.com/internationalmusicsummit Instagram: http://instagram.com/internationalmusummit Twitter: http://twitter.com/imsibiza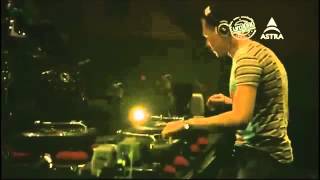 4 г. назад
Aquí un poco de música tecno con Dj Tiesto. Subscribete y like. Para más: https://www.youtube.com/user/SmokerChannel?feature=guide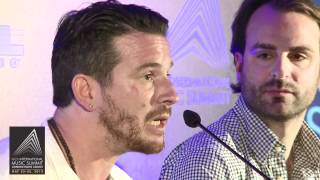 4 г. назад
Bobby Simms (Exploding Plastic), Andrea Oliva (Cadenza, Artist), Clark Warner (Beatport, Retailer), Erik Hofstater (Coca-Cola, Brand), Emmanuel Barron (Savoir Fairecie / Social, Manager & Promoter), Luciano (Cadenza, Artist), Nick DeCosemo (Mixmag, Editor), Nina Kraviz (Artist), Porter Robinson (Artist) - Burn Studios present Next gen @ IMS Ibiza 2012 http://www.facebook.com/InternationalMusicSummit http://twitter.com/IMSibiza IMS 2012 showcased a panel in association with Burn Studio's on the next generation in the electronic music world. Moderated by Bobby Simms (Exploding Plastic) The likes of Lucian and Nina Kraviz joined Porter Robinson and Andrea Oliva to share their stories on what worked and didn't work in their rise in the electronic music world with input from Beatport's Clark Warner and Mixmag's Nick De Cosemo made for a great panel, one for every up and comer to check out.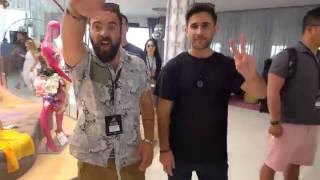 6 мес. назад
"Walking around" video from the 2-nd Day of International Music Summit - Back to Business | Hard Rock Hotel Ibiza | Ibiza'2016. 26.05.16. Main hall with Dj Sneak on the Decks and Ibiza Sonica life broadcast, hugs with Dubfire (Hybrid - live at IMS Dalt Vila on 27.05) poolside area with OpenLab Radio, Hard Rock Hotel Ibiza beach club, stage, Danny Whittle always on run, Igor Marijuan with his prize of best broadcaster 2015, Secretario and Valentin Huedo, Nicole Moudaber (IMS Dalt Vila 27.05) with friends, delegate zone, speakers room, main entrance, IMS! #imsibiza #hrhibiza #ibiza #ibiza2016 #imsibiza2016 #hrhibiza2016 #ibizafamily #carlcox #peperosello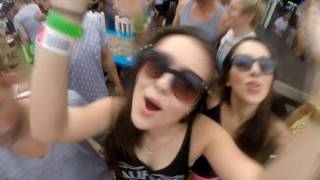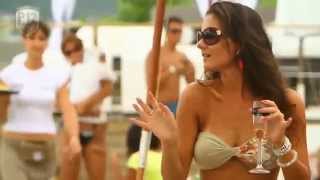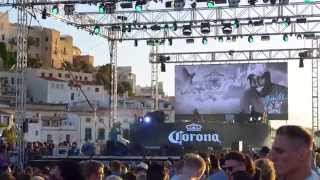 3 г. назад
Day time party at IMS Dalt Vila '2014. Tribute to Godfather of House - Frankie Knuckles!) Hector Romero at the decks with "Blind" (Frankie Knuckle's remix).