ПОХОЖИЕ ВИДЕОРОЛИКИ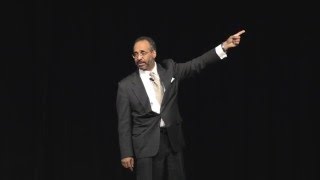 5 мес. назад
20 - James Jeffley, "Don't Mind the Heat" - Winner of the 2016 Toastmasters District 57 Spring Conference International Speech Contest. James will represent District 57 at the semi-finals of Toastmasters World Champion of Public Speaking contest in August, 2016. Filmed at the 2016 Toastmasters District 57 Spring Conference on Sat., May 14, 2016. Filmed at the California Maritime Academy in Vallejo, CA. www.toastmasters.org www.d57tm.org Copyright Patricia Gray & Alan Zoraster Speak On! Productions https://www.youtube.com/user/SpeakOnProductions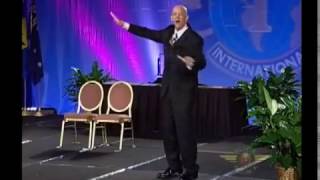 8 мес. назад
A worthy winner holding off 30,000 competitors.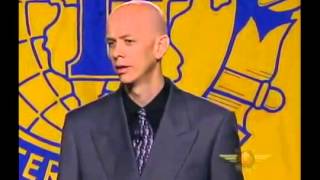 7 мес. назад
A heart-warming tale from the highly talented Jim Key.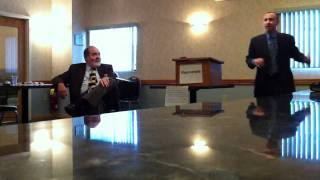 6 г. назад
Justin Corsa roasts Jim Byrnes, friend and President of Sunrise Toastmasters. Speech from Advanced Speakers Manual; Special Occasion Speeches - The Roast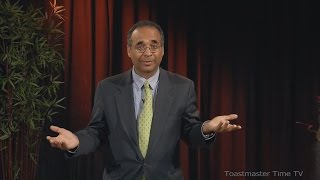 1 г. назад
Toastmaster Time TV: International Speech Contest, Episode 203, 5/12/2015 Host: Ashley Harkness Chief Judge: Trich Gray Speaker 1: John Lehre, "The Cast-Off Tree" Speaker 2: Anna Belle Powell, "The Secret of Life" Speaker 3: James Jeffley, "The Line" This show highlights the District 57 International Speech Contest, featuring the three top speakers in the district. Jon Lehre, Anna Belle Powell and James Jeffley present moving and inspirational talks. Host: Ashley Harkness, Chief Judge: Trich Gray Toastmaster Time TV is brought to you by Toastmasters District 57 in Northern California: http://www.d57tm.org, Toastmaster Time episodes feature video of inspirational, entertaining, humorous or informative talks by Toastmaster members, showing their public speaking skills. If you are a member of Toastmasters, and would like to speak on the show, contact us via our website at: http://www.toastmastertime.com . Shows are recorded in the Midpeninsula Media Center in Palo Alto and are broadcast on several bay area cable system, and can also be viewed on our website.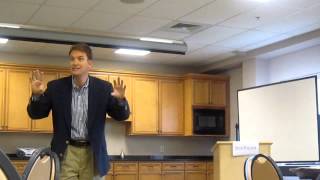 4 г. назад
This was one of Matthew James's first speeches. 6-22-2011. Grace Leadership Network Toastmasters meet every Wednesday at 7:45am at Grace Covenant Church in Cornelius, NC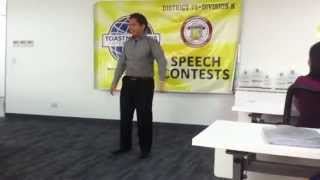 2 г. назад
Date: September 27, 2014 Event: Toastmasters Humorous Speech Contest - Division K, District 75 Venue: Ecotower, Bonifacio Global City, Taguig City, Philippines. Home Club: IRRI Toastmasters Club 9005 This is a video of my entry for the Humorous Speech Contest entitled "Crazy", which won 1st Runner-Up among 7 contestants for the Division Contest Level.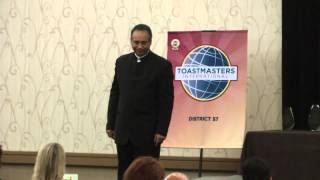 1 г. назад
Winner of the 2015 D57 International Speech Contest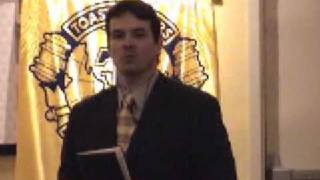 8 г. назад
James gives his Toastmaster icebreaker speech at the Austin Toastmasters club in Austin, Tx
1 г. назад
Guest speaker at Dell Speaks Toastmaster club in OKC.