Recording from Tibor Varga Competition
Bach sonata 3 Adagio, Fuga скачать видео -
Download
ПОХОЖИЕ ВИДЕОРОЛИКИ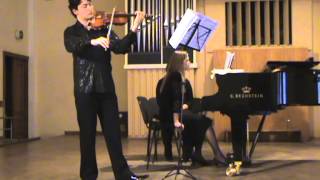 4 г. назад
violin Stepanenko Maksym, piano Alena Taranenko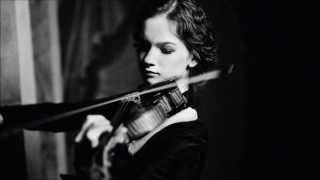 3 г. назад
Johann Sebastian Bach - Sonata for solo violin No. 3 in C major, BWV 1005. 1720. Hilary Hahn, Violin, 1997. Chaconne, Partita Nº 2, BWV 1004 http://youtu.be/QqA3qQMKueA Violin Partita Nº 2, BWV 1004 http://youtu.be/6KaYzgofHjc Violin Partita Nº 3, BWV 1006 http://youtu.be/3VOkrddp6M8 Parts/Movements 1. Adagio 00:00 2. Fuga. Alla breve 04:54 3. Largo 16:40 4. Allegro assai 20:36 In 1999, Hahn said that she played Bach more than any other composer and that she had played solo Bach pieces every day since she was eight. "Bach is, for me, the touchstone that keeps my playing honest. Keeping the intonation pure in double stops, bringing out the various voices where the phrasing requires it, crossing the strings so that there are not inadvertent accents, presenting the structure in such a way that it's clear to the listener without being pedantic -- one can't fake things in Bach, and if one gets all of them to work, the music sings in the most wonderful way." — Hilary Hahn, Saint Paul Sunday The first two sonatas and the three partitas of J.S. Bach's six sonatas and partitas for solo violin make considerable demands on performers. However, the Sonata for solo violin No. 3 in C major, BWV 1005 is in a class by itself; it is so challenging a piece on every front that even the usually unflappable Jascha Heifetz used to break out in a cold sweat and suffer nervous bow-shakes when playing it, and it is a work of such consummate mastery, so perfectly planned and balanced, that any flaw in the performance sticks out like a sore thumb. In all fairness, Bach has gone beyond the bounds of reason in this grand Sonata - the violinist is asked to play music that might give a harpsichordist a headache (indeed, Bach arranged the Sonata's first movement for harpsichord) -- but the music is so rewarding that all the toil is worth it in the end. Surely this satisfaction comes in part from the unreal, some have even said mystical, effect of a single string instrument producing such rich, dense music without the benefit of any real bass capability. Like each of the other two sonatas in the solo violin volume, the C major Sonata has four movements. They are: Adagio, Fuga, Largo, and Allegro assai. Whereas the opening movements of the previous two solo violin sonatas are written in highly embellished, mock-improvisational style, that of the third sonata lacks ornamentation altogether. Instead it evolves from a single, repeating dotted rhythm -- one harmonic layer is added and then another, the steady pulsation being interrupted only twice (once near the beginning and once near the end) for the purpose of expanded and enriching major cadences. The Fuga, which, like all the solo violin fugues, is actually a fugue/Baroque concerto hybrid, ranks among the longest fugues, measure-wise, ever created by any composer for any instrument or ensemble. The subject is derived from the chorale "Komm, heiliger Geist" and is turned upside-down midway through the fugue. The splendid Largo in F major has achieved some fame outside the Sonata, while the Allegro assai finale is the same kind of fleet-footed binary-form piece that closes each of the other two solo violin sonatas.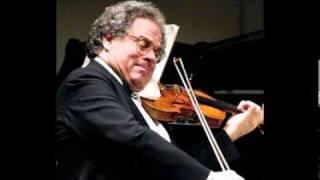 6 г. назад
Itzhak Perlman Bach Violin Sonata No.1 BWV 1001 1~3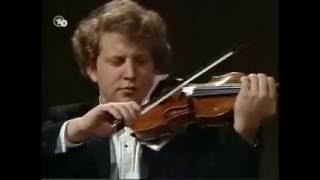 5 г. назад
Shlomo Mintz, Southwest German Symphony Orchestra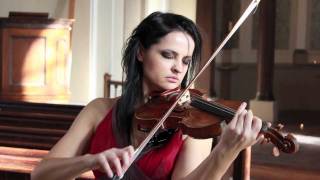 5 г. назад
Johann Sebastian Bach: Fugue from Sonata for Solo Violin No.1 in G minor BWV 1001 Lana Trotovsek (violin) http://www.lanatrotovsek.info on twitter You can support the artist by downloading "Lana Trotovsek - Bach: Fugue in G minor" from iTunes here https://itunes.apple.com/gb/album/violin-sonata-in-g-minor-bwv/id938003538 You can also download from http://www.cdbaby.com/cd/lanatrotovsek2 subscribe to LanaTrotovsek youtube channel here http://www.youtube.com/channel/UCqrmoyViXyXjlDZaD0ScPMQ Sound and video recording: Boris Bizjak http://www.borisbizjak.com/#!hedone Recorded in the Church of the Ascension in Blackheath, London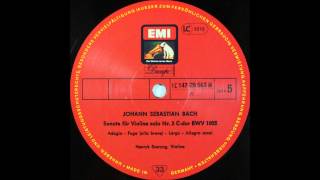 3 г. назад
The music and the images were extracted from my lp.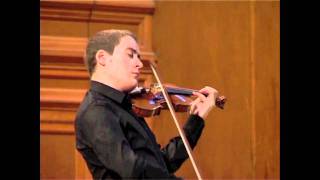 6 г. назад
www.kristofbarati.com Great Hungarian violinist, Kristóf Baráti performed Bach's 3 sonatas and 3 partitas during one single concert at the Moscow Conservatory on the 19th of January, 2008.
4 г. назад
Santori Hall, Tokyo, on May 25. 2005
3 г. назад
Performer: Norbert Hilger (Cellist)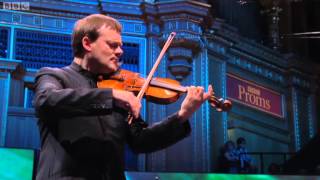 4 г. назад
Prom 57: Wagner, Berg, R. Strauss & Ravel J. S. Bach - Sonata for Solo Violin No. 2 in A minor, BWV 1003 Andante (Mvt 3) Encore Gustav Mahler Jugendorchester Daniele Gatti conductor Frank Peter Zimmermann violin Royal Albert Hall, 26 August 2012
4 г. назад
16 year old American violinist Stephen Waarts performing the Adagio and Fugue from Bach's Solo Violin Sonata in C Major BWV 1005 in the semi-final of the 2012 Joseph Joachim International Violin Competition, Hannover 
Full competition recital streaming available at: http://bit.ly/X5wMQm

 © 2012 Joseph Joachim International Violin Competition, Hannover The Violin Channel | The world's leading violin and strings comprehensive news source | A must-join for all violinists, string players and classical music fans | http://www.theviolinchannel.com | http://www.theviolinchannelstore.com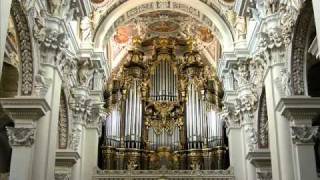 7 г. назад
I don't know who performed this, but it's by far the best recording I've ever heard!! Enjoy!!