ПОХОЖИЕ ВИДЕОРОЛИКИ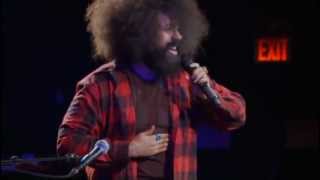 4 г. назад
Reggie Watts (2009) - I've Got You and You've Got Him / When I Wanna Take a Taxi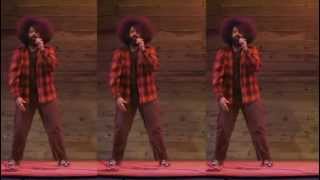 4 г. назад
Reggie Watts (2009) - Nobody Needs a Whole Croissant Playlist: http://www.youtube.com/playlist?list=PLtR-HmH2tnfn9awrqo1kLhUe6Aw37bIie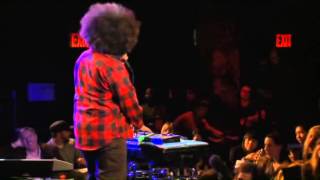 4 г. назад
Reggie Watts (2009) - When an eagle starts to fly (Nexus of the world)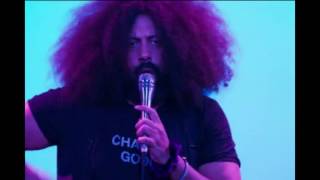 7 мес. назад
I do not monetize any of my videos. Everything about social interaction, maturity, and interpersonal relationships in one song. Lyrics: I don't even need you I never tried to cry I used to ask so many questions like that famous one, 'Why?' Do you know him? Does he know you? Did you do a little hanky-panky off at the San Diego zoo? Did you see the koalas? Did you see the tigers and the bears, the wolves, the- the things you shouldn't see Did you hold his hand in a park? Did you go to a movie? How dare you have someone you cared about before me It's so right For me to get jealous 'Cause I gotta think of you as a piece of property I've gotta hold on to you When I say you're my girl It really means that I own you inside of my mind She thinks that's sexy 'Cause she thinks that's cool 'Cause love should be based on insecurity, my fools I know it's true and it feels so good to be Slightly addicted to someone that you feel you can't learn about But don't worry now 'Cause there's more A-kissing and a-smooching and a-smooching and a-kissing and a-smooching and a-maybe just a little bit of fuckin And you gotta do it right Listen to what they are saying Their body will respond in time, in kind and you will understand or glean Oh yes you'll glean 'Cause gleaning is a thing we can do if we really open up our listening Oh yes, I feel how lovers like to entwine in the moment 'Cause there's always a discrepancy between the biological lead To procreate But sometimes it gets confused with the idea, the construct that society lays upon this world, yeah You watch a movie, you think it's like that, yeah You watch a TV show, you think it's like that, yeah You read a book and you think it's like that But it hasn't been like that for very long Because society hasn't developed The technology to place their stories in constructs in the philosophical medium that's entertaining for us to understand And plus there's so many of us here on this planet We need a system to organize ourselves in a way that makes us feel like we come from a tradition of culture It's so cool, but it's scarier To get your things in order And understand there's no order We're all improvising And any way it makes you happy Is truly the way that you should survive Because otherwise you're living under systems that don't match who you are And you'll be fighting that all of for the rest of your life. Anyways just be happy Just do everything with love And you'll see everything will B-E A-O-K Just do what you need Take that time to do the in between The in, the in, in, in between Don't Don't use those things Against another person Remember every person Is an opportunity To learn more about yourself 'Cause you are listening To where they're coming from And they represent a reflection of yourself As long as you understand That there's more to this life There's always so much more to this life Hey, hey, oh baby I like the way that you smile at me It makes me feel so good It makes me feel like anything's possible, yes As long as I don't lie no more To myself or to others It feels so much better 'cause when I was younger, I could lie, let me tell you, I could lie like a motherfucker And that is good Because you gotta experience the darkness 'Cause the darkness is important to understand inside yourself It's not always about being good It's understanding why you're being good in the first place Oh, empathy's a bitch Once you feel it, you can't get rid of that itch It's true Just remember to all, all, all, all, always love yourself.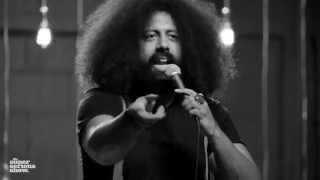 3 г. назад
March 21, 2013 Cafe Club Fais Do-Do Reggie Watts - www.reggiewatts.com The Super Serious Show - www.superseriousshow.com *Camera Operators: Christopher Okula, Brendan Devanie, Joey Payongayong *Director of Photography: Nick Appelbaum *Sound Mixer: Reagan Bond
6 г. назад
Reggie Watts performs live for CoCo and Andy.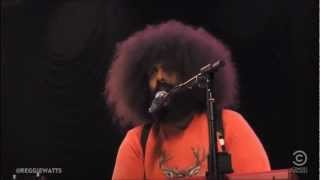 5 г. назад
The song was deleted from Youtube so I am re-uploading it. No harm is meant from uploading this performance, no money is being made. EDIT: Whoa! What happened to the views? It jumped up to almost 32,000... I am glad that this video is popular again. Thanks for watching everyone!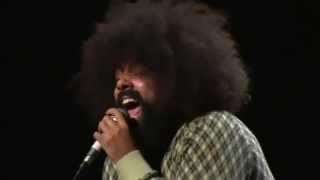 5 г. назад
The amazing Reggie Watts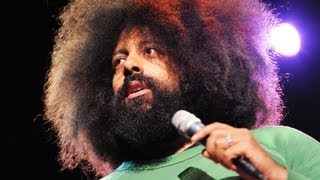 5 г. назад
http://www.ted.com Reggie Watts' beats defy boxes. Unplug your logic board and watch as he blends poetry and crosses musical genres in this larger-than-life performance. TEDTalks is a daily video podcast of the best talks and performances from the TED Conference, where the world's leading thinkers and doers give the talk of their lives in 18 minutes. Featured speakers have included Al Gore on climate change, Philippe Starck on design, Jill Bolte Taylor on observing her own stroke, Nicholas Negroponte on One Laptop per Child, Jane Goodall on chimpanzees, Bill Gates on malaria and mosquitoes, Pattie Maes on the "Sixth Sense" wearable tech, and "Lost" producer JJ Abrams on the allure of mystery. TED stands for Technology, Entertainment, Design, and TEDTalks cover these topics as well as science, business, development and the arts. Closed captions and translated subtitles in a variety of languages are now available on TED.com, at http://www.ted.com/translate If you have questions or comments about this or other TED videos, please go to http://support.ted.com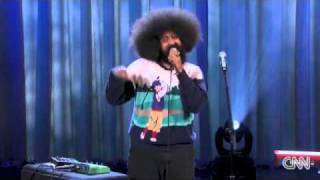 6 г. назад
Reggie Watts on Conan. Courtesy of Conan.
1 г. назад
Reggie Watts, joined by Travis Stever from Coheed & Billy Gibbons from ZZ Top, performs a song from his album Scarves & Cabbages. More CONAN @ http://teamcoco.com/video Team Coco is the official YouTube channel of late night host Conan O'Brien, CONAN on TBS & TeamCoco.com. Subscribe now to be updated on the latest videos: http://bit.ly/W5wt5D For Full Episodes of CONAN on TBS, visit http://teamcoco.com/video Get Social With Team Coco: On Facebook: ‪https://www.facebook.com/TeamCoco‬ On Google+: https://plus.google.com/+TeamCoco/ On Twitter: http://twitter.com/TeamCoco On Tumblr: http://teamcoco.tumblr.com On YouTube: http://youtube.com/teamcoco Follow Conan O'Brien on Twitter: http://twitter.com/ConanOBrien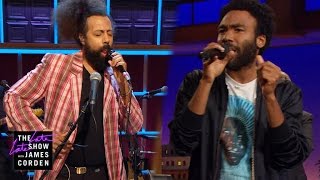 The Late Late Show with James Corden
10 мес. назад
Reggie Watts uses his nightly question to lay down a beat for Donald Glover to sing and dance to, and beautiful music is created. "Subscribe To ""The Late Late Show"" Channel HERE: http://bit.ly/CordenYouTube Watch Full Episodes of ""The Late Late Show"" HERE: http://bit.ly/1ENyPw4 Like ""The Late Late Show"" on Facebook HERE: http://on.fb.me/19PIHLC Follow ""The Late Late Show"" on Twitter HERE: http://bit.ly/1Iv0q6k Follow ""The Late Late Show"" on Google+ HERE: http://bit.ly/1N8a4OU Watch The Late Late Show with James Corden weeknights at 12:35 AM ET/11:35 PM CT. Only on CBS. Get the CBS app for iPhone & iPad! Click HERE: http://bit.ly/12rLxge Get new episodes of shows you love across devices the next day, stream live TV, and watch full seasons of CBS fan favorites anytime, anywhere with CBS All Access. Try it free! http://bit.ly/1OQA29B --- Each week night, THE LATE LATE SHOW with JAMES CORDEN throws the ultimate late night after party with a mix of celebrity guests, edgy musical acts, games and sketches. Corden differentiates his show by offering viewers a peek behind-the-scenes into the green room, bringing all of his guests out at once and lending his musical and acting talents to various sketches. Additionally, bandleader Reggie Watts and the house band provide original, improvised music throughout the show. Since Corden took the reigns as host in March 2015, he has quickly become known for generating buzzworthy viral videos, such as Carpool Karaoke."