Live 2009 Jazz Festival Vitoria-Gastetz
SMV -- Stanley Clarke & Marcus Miller & Victor Wooten скачать видео -
Download
ПОХОЖИЕ ВИДЕОРОЛИКИ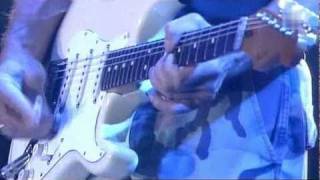 7 г. назад
①NADIA  ②ScatterBrain 3:40 ③Lopsy Lu (w.Stanley Clarke) 7:41 Jeff Beck(g) Jason Rebello(key) Randy Hope-Taylor(b) Vinnie Colaiuta(dr) Guest:Stanley Clarke(b)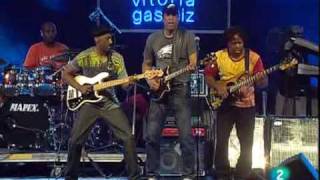 8 г. назад
Stanley Clark, Marcus Miller & Victor Wooten versionan Beat It de Michael Jackson. Festival de Jazz de Vitoria Gasteiz 2009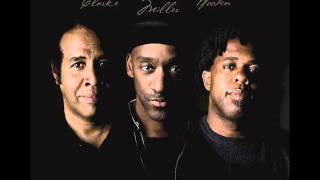 1 г. назад
Thunder is the debut album from supergroup SMV. The album was released on August 12, 2008. Track list: 01. "Maestros de Las Frecuencias Bajas" (Stanley Clarke) – 0:00 02. "Thunder" (Marcus Miller) – 2:52 03. "Hillbillies on a Quiet Afternoon" (Victor Wooten, Clarke) – 9:30 04. "Mongoose Walk" (Wooten, Miller, Clarke) – 15:44 05. "Los Tres Hermanos" (Miller) – 21:43 06. "Lopsy Lu - Silly Putty (Medley)" (Clarke) – 27:08 07. "Milano" (Miller) – 33:22 08. "Classical Thump (Jam)" (Wooten) – 37:45 09. "Tutu" (Miller) – 42:37 10. "Lil' Victa" (Clarke) – 47:43 11. "Pendulum" (Clarke, Miller, Wooten, Antoinette Clinton) – 51:55 12. "Lemme Try Your Bass (Interlude)" (Clarke, Miller) – 56:13 13. "Grits" (Miller) – 57:13 Support the artists: http://www.stanleyclarke.com/ http://www.marcusmiller.com/ http://www.victorwooten.com/
1 г. назад
Jeff Beck, Lizzie Ball (violin), Tal Wilkenfeld (bass) & Jonathan Joseph (drums) live at "Crossroads Guitar Festival" in Madison Square Garden NYC, on April 13th 2013. "Women of Ireland" (Irish: "Mná na hÉireann") is a poem written by Ulster poet Peadar Ó Doirnín (1704–1796) with the music much later (in 1969) composed by Seán Ó Riada (1931–1971).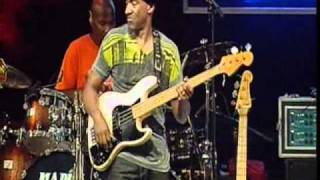 7 г. назад
Live at Festival de Jazz de Vitoria 2009 Victor Wooten Stanley Clarke Marcus Miller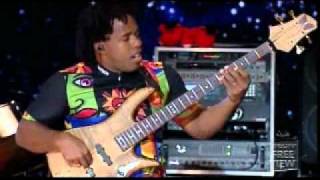 6 г. назад
Victor Wooten - Amazing Grace Bass Solo - Aqui No canal da Banda Tito , além dos melhores vídeos da banda tito, iremos lançar sempre alguns clipes e vídeos do melhor que há no meio gospel, fiquem atentos e curta basatante nossos vídeos, muita música de diferentes estilos, adoração,black,hip-hop,sertanejo,pop,rock, e muito mais,encontre aqui também vídeos do seu artista favorito.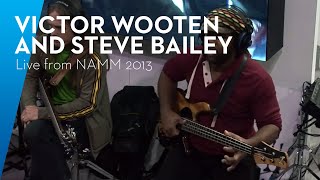 4 г. назад
Victor Wooten, Steve Bailey, and David "Fingers" Haynes throwin' down as only they know how, Live from the PreSonus booth at NAMM 2013.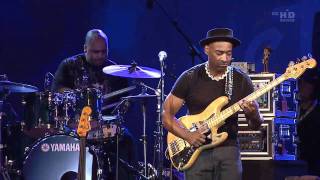 6 г. назад
Festival Jazz Lugano 2008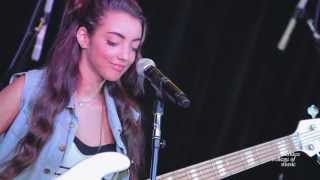 4 г. назад
Alissia Benveniste performs her original song "Let it Out" live at Berklee College of Music's 1A Berk Recital Hall. http://www.alissiabenveniste.com https://www.facebook.com/alissiabenvenistemusic https://www.twitter.com/alissiab https://www.instagram.com/alissia Alissia Benveniste: bass, voice Ben Zecker: musical director, keys Robert Gould: background vocals Ricky McKinney: background vocals Desmond Scaife Jr.: background vocals Nero Tindal: guitar Ryan Stanbury: trumpet Lomar Brown: alto saxophone Jomo Slusher: trombone Coran Henley: drums Moez Dawad: percussion Recorded live in Berk Recital Hall: Feri Gutierrez: recording engineer Jeff Kinsey: recording engineer Mariana Migliore: recording engineer Simon Katz: mixing engineer Video by 21summit Production Joe Barnard: videographer Mastered by M Works Sudios Jonathan Wyner: engineer
1 г. назад
Insane Bass groove - SMV- Stanley Clarke & Marcus Miller & Victor Wooten - Jazz a Vienne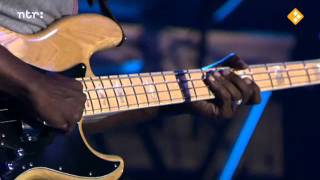 5 г. назад
Marcus Miller op het northseajazz festival 2011 in rotterdam