Played: 1929
Remastered: 1992
Classical - Franz Liszt - Liebestraum, Nocturne No. 3 - Josef Hofmann (1929) скачать видео -
Download
ПОХОЖИЕ ВИДЕОРОЛИКИ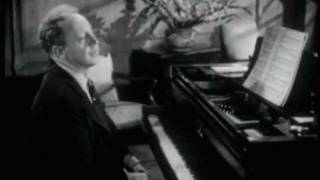 6 г. назад
Artur Rubinstein plays Liebestraum nº3 Liszt (HQ - High Quality) 1954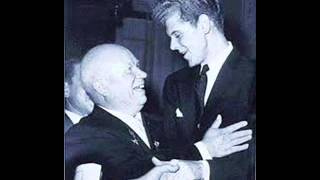 4 г. назад
From a grateful America to a great pianist.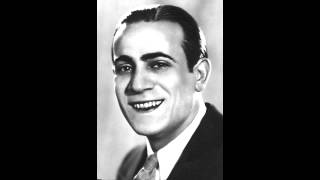 3 г. назад
Franz Liszt - Liebestraum No. 3 Disque: Les Inédits Paroles: Aimez, aimez, tant que vous chante au coeur Le doux refrain du bonheur Cueillez sans fin tout le long du chemin Les fleurs qui mourront demain. L'amour est passager Le temps s'enfuit, léger N'attendez pas qu'un jour bientôt Toujours trop beau Votre coeur éperdu Pleure le temps perdu. Mais que l'amour, l'amour en tout votre être Fasse rayonner son plus doux éclat Pour que soudain en vous voyant paraître L'on dise: l'amour est là. Grisé par son parfum troublant Un autre coeur viendra viendra mêler à cette flamme Les feux ingénus d'un amour naissant Là, même un regard embrasera mon âme. Aimez, aimez, tant que vous chante au coeur Le doux refrain du bonheur Cueillez sans fin tout le long du chemin L'amour, l'amour, jusqu'à mon dernier jour Amour, Amour, Amour.
5 г. назад
The most elegant and erotic interpretation of Liszt's Liebestraum No. 3 on Youtube. Enjoy :)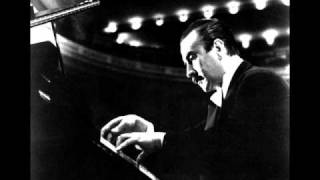 6 г. назад
no copyright infringement intended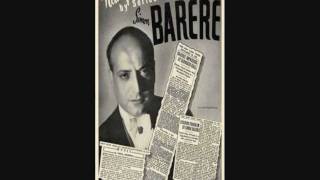 7 г. назад
The legendary Simon Barer(e) plays Liszt Liebstraum No. 3 Quotes from his son Boris Barere: "Father was a strange man. At the piano he was like a computer that could remember and duplicate anything. With the exception of a few troublesome phrases here and there, I don't remember him ever having a memory slip. He rarely practiced some works in his repertoire. I lived with him for 31 years and heard only a few passages of Liszt's Gnomereigen, the Don Juan Fantasy, and Balakirev's Islamey; yet I heard him practice the Chopin sonatas, the Schumann Toccata, as well as Beethoven's Appassionata Sonata." "He had no backing as most artists had and did everything himself. Milstein, Piatigorsky, Rubinstein, and Horowitz had sponsors. My father never owned a piano throughout his life. "It was easy for my father to play the piano. He puzzled people because he did not have to work at it like most others. He played with a ravishing sound, and his performances had a magical quality. His natural intuition distinguished him from other pianists. He often said pianists should leave the music alone and not overly interpret it, because this risks destroying the music."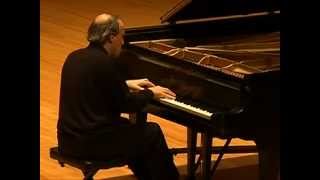 4 г. назад
Alexander Ardakov plays Liebestraum nº3 Liszt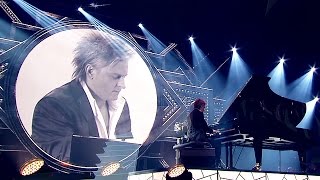 2 г. назад
When you think of musical artists who can fill huge arenas to the rafters today, you may not immediately think of classical composer Franz Liszt. Watch and listen as a vast stadium audience listen in rapt attention to this beautifully sensitive performance of one of his best known works. HAVASI, who has built a successful career and a huge fan base solely from performances of his own compositions is here - in a rare departure from his usual practice - performing a work by one of the great classical masters whom he revers. Liszt's 'Dream of Love' (Liebestraum, No. 3) is a masterpiece of romantic yearning. It encapsulates the special quality in classical works which makes them resonate even today: the toughness at the heart of passion in which expressive sensitivity is achieved through discipline and a thorough knowledge of rigorous musical rules. — https://www.facebook.com/HAVASI http://www.havasi.eu Special thanks: http://www.boesendorfer.com — Producer and Creative Director: Csaba Marjai Film Director: Peter Graf D.O.P.: Peter Graf Sound Engineer: Gabor Juhos Music Production Director: Miklos Lukacs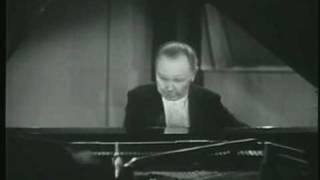 7 г. назад
Josef Hofmann spielt Rachmaninov Perlude in cis-Moll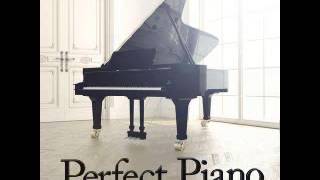 2 г. назад
https://www.facebook.com/TheGoldeMusic Liebesträume (German for Dreams of Love) is a set of three solo piano works (S.541/R.211) by Franz Liszt, published in 1850. Originally the three Liebesträume were conceived as lieder after poems by Ludwig Uhland and Ferdinand Freiligrath. In 1850, two versions appeared simultaneously as a set of songs for high voice and piano, and as transcriptions for piano two-hands.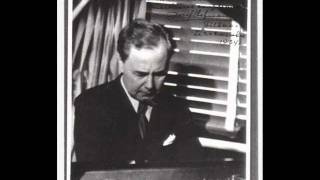 6 г. назад
Frédéric Chopin (1810-1849): Ballade no. 4 in F minor opus 52 Josef Hofmann (1876-1957), piano From a recital in Casimir Hall, 1938 (This disappeared from YouTube, so I reposted it)