ПОХОЖИЕ ВИДЕОРОЛИКИ
5 г. назад
Victor Wooten playing with the broken string bass. Awesome! Hello! see also: http://baixistas.blogspot.com.br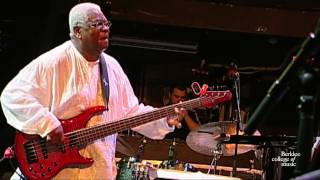 3 г. назад
Abraham Laboriel Sr. performs "Listen to your Brother" along with Abraham Laboriel Jr. and Mateo Laboriel at the 2014 Alumni Reunion Concert (Bring it Back to Berklee) in the Berklee Performance Center. "Listen to your Brother" (A. Laboriel Sr.) Abraham Laboriel Sr.: vocals/bass Jethro Silva: piano Abraham Laboriel Jr.: drums Mateo Laboriel: guitar Recorded live in the Berklee Performance Center Ed Liberatore: house sound Mariana Migliore: lighting Zach DiMeglio: spot Alden Marchand: spot Matt SanGiovanni: stage crew Justin Vining: stage crew Steve Nichols: mixing engineer Filmed by Berklee Video Services Katerina Tolkishevskaya: director/switcher Eli Chess: video Engineer Simon Benegas: camera Allegra Cramer: camera Collin Dennen: camera Cameron Smithson: camera Nicole Egidio: editor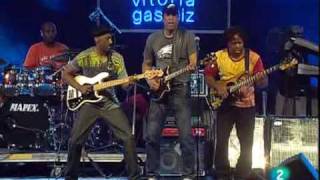 8 г. назад
Stanley Clark, Marcus Miller & Victor Wooten versionan Beat It de Michael Jackson. Festival de Jazz de Vitoria Gasteiz 2009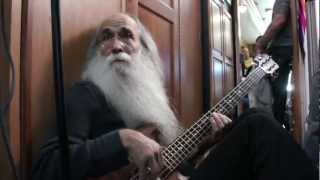 5 г. назад
Some of the world's most famous bass players join on the Warwick bus for jams and interviews and simply a good time. Featuring Jonas Hellborg, Steve Bailey, Lee Sklar, Robert Trujillo, Mike Inez, Ralphe Armstrong, Bootsy Collins, TM Stevens, Divinity Roxx, Larry Graham, P-Nut, jäcki Reznicek, Verdine White. Free DVDs are available under info@warwick.de
6 г. назад
Marcus Miller Eric Clapton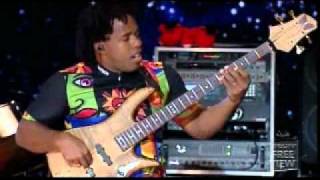 5 г. назад
Victor Wooten - Amazing Grace Bass Solo - Aqui No canal da Banda Tito , além dos melhores vídeos da banda tito, iremos lançar sempre alguns clipes e vídeos do melhor que há no meio gospel, fiquem atentos e curta basatante nossos vídeos, muita música de diferentes estilos, adoração,black,hip-hop,sertanejo,pop,rock, e muito mais,encontre aqui também vídeos do seu artista favorito.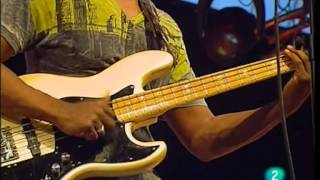 5 г. назад
Live 2009 Jazz Festival Vitoria-Gastetz
2 г. назад
North Sea Jazz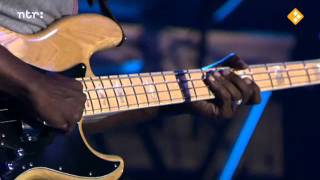 5 г. назад
Marcus Miller op het northseajazz festival 2011 in rotterdam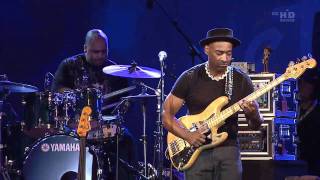 5 г. назад
Festival Jazz Lugano 2008
5 г. назад
Bass Clinic at MaKo Music, April 23, 2012. Filmed by Jason Werner, Audio by Scott Griffin. Victor put on this clinic at a local music school in Mechanicsville, Va. He and the school's owner, Matt Koon, had worked together at several of Victor's music camps, including one that was flooded by a storm which resulted in all kinds of mayhem! He decided to put on this free clinic at the school, and this is one song from that day. It should be pointed out that this was at 8am Sunday morning, and during a torrential downpour. Victor showed up, picked up the bass, and absolutely shredded for about 30 minutes straight. Then he answered some questions from the crowd, and was just a great guy all around. He also signed a bass I brought. Thanks for all the great comments, I hope he sees them!