ПОХОЖИЕ ВИДЕОРОЛИКИ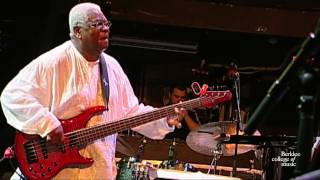 3 г. назад
Abraham Laboriel Sr. performs "Listen to your Brother" along with Abraham Laboriel Jr. and Mateo Laboriel at the 2014 Alumni Reunion Concert (Bring it Back to Berklee) in the Berklee Performance Center. "Listen to your Brother" (A. Laboriel Sr.) Abraham Laboriel Sr.: vocals/bass Jethro Silva: piano Abraham Laboriel Jr.: drums Mateo Laboriel: guitar Recorded live in the Berklee Performance Center Ed Liberatore: house sound Mariana Migliore: lighting Zach DiMeglio: spot Alden Marchand: spot Matt SanGiovanni: stage crew Justin Vining: stage crew Steve Nichols: mixing engineer Filmed by Berklee Video Services Katerina Tolkishevskaya: director/switcher Eli Chess: video Engineer Simon Benegas: camera Allegra Cramer: camera Collin Dennen: camera Cameron Smithson: camera Nicole Egidio: editor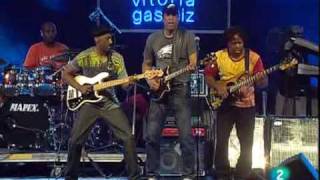 8 г. назад
Stanley Clark, Marcus Miller & Victor Wooten versionan Beat It de Michael Jackson. Festival de Jazz de Vitoria Gasteiz 2009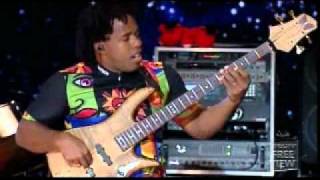 6 г. назад
Victor Wooten - Amazing Grace Bass Solo - Aqui No canal da Banda Tito , além dos melhores vídeos da banda tito, iremos lançar sempre alguns clipes e vídeos do melhor que há no meio gospel, fiquem atentos e curta basatante nossos vídeos, muita música de diferentes estilos, adoração,black,hip-hop,sertanejo,pop,rock, e muito mais,encontre aqui também vídeos do seu artista favorito.
7 г. назад
Marcus Miller Eric Clapton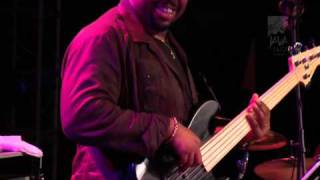 7 г. назад
George is an attraction on its own for the Jazz - R&B - Straight Ahead even Pop enthousiast in Jakarta and the World. Here is a small preview of George as he might perform in "HARMONY UNDER ONE NATION - THE REMARKABLE INDONESIA" at the Jakarta International Java Jazz Festival 2011. Enjoy...!!!!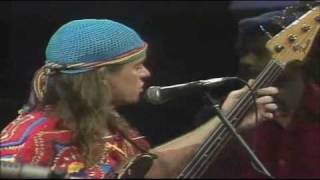 7 г. назад
Live in Italy 1986 Jaco Pastorius - bass Bireli Lagrene - guitar Thomas Böröcz - drums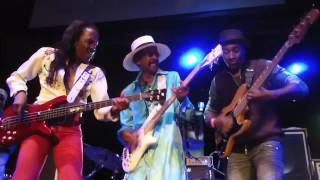 5 г. назад
Bass Player Live!!2011 - Larry Graham and Marcus Miller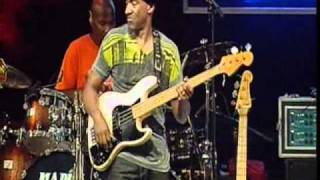 7 г. назад
Live at Festival de Jazz de Vitoria 2009 Victor Wooten Stanley Clarke Marcus Miller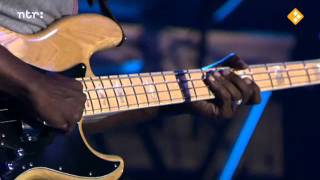 5 г. назад
Marcus Miller op het northseajazz festival 2011 in rotterdam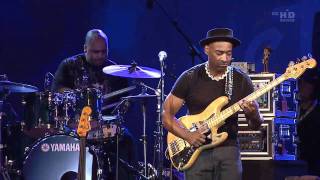 6 г. назад
Festival Jazz Lugano 2008
9 г. назад
SMV in a live studio session. This was recorded even before they started touring. This features the song 'Los Maestros....' and some interview parts. Only basses, no drums or keyboards.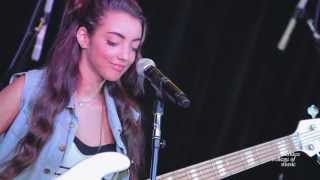 4 г. назад
Alissia Benveniste performs her original song "Let it Out" live at Berklee College of Music's 1A Berk Recital Hall. http://www.alissiabenveniste.com https://www.facebook.com/alissiabenvenistemusic https://www.twitter.com/alissiab https://www.instagram.com/alissia Alissia Benveniste: bass, voice Ben Zecker: musical director, keys Robert Gould: background vocals Ricky McKinney: background vocals Desmond Scaife Jr.: background vocals Nero Tindal: guitar Ryan Stanbury: trumpet Lomar Brown: alto saxophone Jomo Slusher: trombone Coran Henley: drums Moez Dawad: percussion Recorded live in Berk Recital Hall: Feri Gutierrez: recording engineer Jeff Kinsey: recording engineer Mariana Migliore: recording engineer Simon Katz: mixing engineer Video by 21summit Production Joe Barnard: videographer Mastered by M Works Sudios Jonathan Wyner: engineer