ПОХОЖИЕ ВИДЕОРОЛИКИ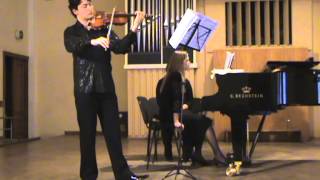 4 г. назад
violin Stepanenko Maksym, piano Alena Taranenko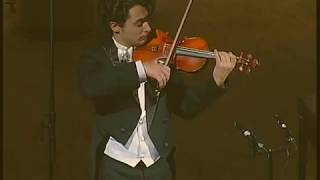 2 г. назад
Koncert in Kiev Philarmony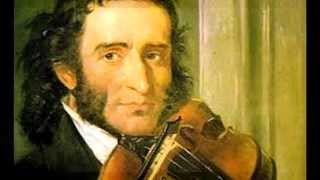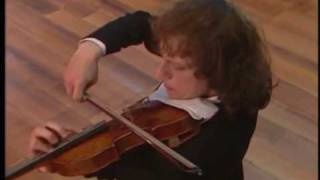 8 г. назад
Paganini's Caprice no.24 performed by Alexander Markov.
4 г. назад
Classic duo for Cruise Companies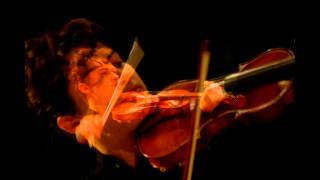 4 г. назад
Recording from Tibor Varga Competition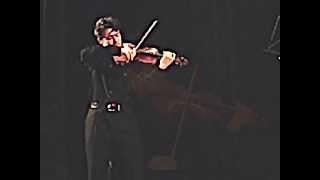 4 г. назад
Stepanenko Maksym performance
3 г. назад
David Garrett performing Caprice No. 24 a-Moll - by Niccolo Paganini, Lübeck 25.05.14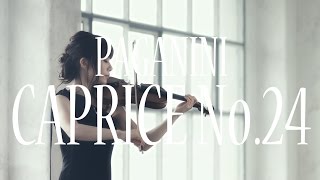 3 г. назад
全豪No.1ヴァイオリニスト「石川綾子」が世界的超難解曲"Paganini Caprice No.24"に挑む、超絶MV。 本作品では石川綾子のボーイングを記した譜面を無料配信。ラストカットから直接ダウンロードできます。 天才的作曲家として知られるパガニーニ。彼は、自らの演奏技術を誇示するために、自分にしか弾くことのできない超難解練習曲"Caprice No.24"を作曲した。 これまで多くの奏者が、この楽曲に挑んできたが、この曲を弾きこなすものは未だ多くない。 今回、そんな世界的超難解曲に挑戦したのは、超絶技巧と情熱的演奏スタイルから、海外で"デビルズアヤコ"と称されるヴァイオリニスト石川綾子。パガニーニもまた、 "デビルズヴァイオリニスト"と称された奇才であった。 - デビルが生み出した曲に、デビルが挑む。 - iTunesダウンロード https://itunes.apple.com/jp/album/cla... 石川綾子公式HP  http://www.ayako-ishikawa.com/ ■スタッフリスト クリエーティブディレクター:岸勇希(電通) プランナー / コピーライター:越智一仁(電通) 演出:八尾芳誠(二番工房) 撮影:岡村良憲  照明:上野敦年  特機:市原登志幸(screw) 写譜師:藤川篤 衣装デザイン:LINACO(ICANDY) ヘアメイク:岡野瑞恵 編集:浦部直弘(ACTIVE CINE CLUB) プロデューサー:石井鳳人(二番工房) プロダクションマネージャー:山田留以 / 梅山富美子(二番工房) ---------------------------------------------- 【最新イベント情報】 石川綾子初のBirthday Party開催決定! ただいま、一般ご予約受付中!※残席わずかとなっております 是非、石川綾子のお誕生日当日 一緒にお祝いパーティーで盛り上がりましょう♪  ☆ 石川綾子 Birthday Party 2017   ☆ 日時:2017年6月17日(土)※石川綾子誕生日当日!    19:30〜受付・物販スタート    20:00〜お食事&パーティー&握手会   ☆ 場所:ベニーレ・ベニーレ http://www.ginza-cruise.co.jp/venire/ 詳細は石川綾子HPまで http://www.ayako-ishikawa.com/news/2017/05/-birthday-party-2017-1.html ------------------------------------------------- 【HP】http://www.ayako-ishikawa.com 【Facebook】http://www.facebook.com/ayakoishikawa.vn 【Twitter】DevilsAyako https://twitter.com/DevilsAyako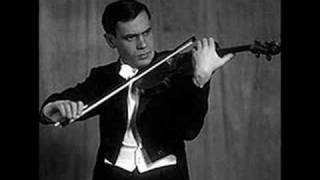 9 г. назад
Rabin, Heifetz, Szeryng, and Kogan were the greatest violinists I ever heard, somehow they stood out a little more than everyone else for some reason. I found out a long time ago how hard Kogan's recordings are to find, and I have been collecting them ever since. One day I met someone from maestronet named Hector who agreed to send me a copy of this for which I am greatful. I have never seen it for sale ever and I have been collecting violin music for a long time. I think the best thing Kogan ever did was the Tchaikovsky concerto from a double cd called "Artist Profile", it is out of print but well worth finding and if you ever get a chance to hear Kogan play the Tchaikovsky get it at all costs. Only Rabin equaled what Kogan did with the Tchaikovsky in my opinion. I have uploaded rare out of print and unreleased recordings that are difficult to find, I hope you like them. Since they are so difficult to find no one should mind me uploading them, if you have issues with me uploading them please send me a message and I will remove them. Subscribe to my videos to keep up with all the latest...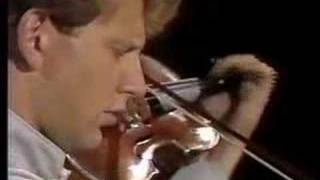 9 г. назад
This recording was converted from an old VHS, so not the best video quality. Sad to say that the 24-etude set was not complete on the cassette. There were only Nos. 1-11., 13, 14, 17, 20 and 24. Check out young master's incredible technique and the sound (especially for staccati, spiccati and ricochets), musically also intelligent. Recorded in 1981.