ПОХОЖИЕ ВИДЕОРОЛИКИ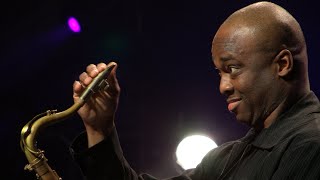 2 г. назад
The Amazing Keystone Big Band au Festival Django Reinhardt 2015 Direction artistique : Bastien Ballaz, Jon Boutellier, Fred Nardin et David Enhco www.keystonebigband.com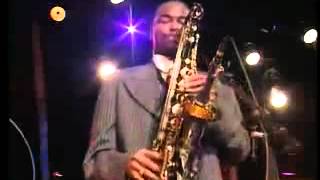 5 г. назад
Fantastico solo de Sax de James Carter, com George Duke ao Piano, Phill Collins na Bateria e sua maravilhosa Big Band. Para mim um dos melhores solos de sax da historia.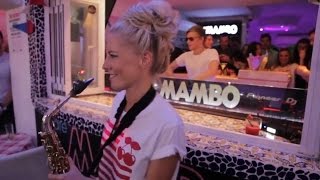 6 мес. назад
SUBSCRIBE to channel GOOD VIDEO: https://goo.gl/PcpNxK
5 г. назад
Hey Jude - The Beatles (Variations for Saxophone) Saxophonist : 심삼종 Shim Sam-Jong (ENG Name : Psalm Shim) MBC Pops Orchestra 4th,Sep,2011. MBC Concert Hall, Seoul Korea. Trivia : Saxophonist Shim, He is a College of Music Professor & very famous Saxophonist in Korea. You are curious to know him then try to visit as following his website : http://www.psalmshim.com/ ==================================== ▶ Let's Listen English POP SONG COLLECTION http://www.youtube.com/view_play_list?p=50D1688BB187E8A6 ==================================== ......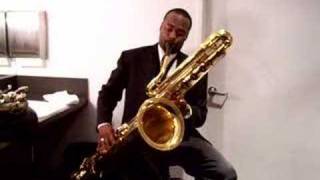 10 г. назад
James Carter playing International Woodwind bass saxophoene. This is available at http://www.internationalwoodwind.com/ (USA) http://www.egakki.com/ (Japan)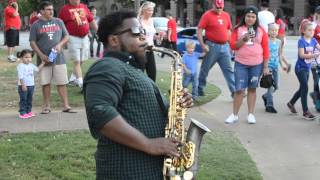 1 г. назад
10-04-2015 Rangers vs Angels
4 г. назад
Tri­bute to Ahmet Ertegun at the Mon­treux Jazz Fes­tival 1998. The Phil Col­lins Big Band and so­loists: #1 - Ge­rald Al­bright: Alto Sax #2 - Klaus Dol­dinger: Tenor Sax #3 - Sadao Wa­ta­nabe: Alto Sax #4 - Ge­orge Duke: Piano #5 - Pe­e Wee Ellis: Tenor Sax #6 - James Carter: Tenor Sax Ar­ran­ge­ment, di­rec­tion and con­duc­tion: Arif Mardin. From DVD Phil Collins: Finally...The First Farewell Tour (2005) / Disc 1 / Supplementary Videos.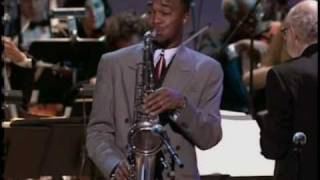 6 г. назад
Eastwood After Hours Live at Carnegie Hall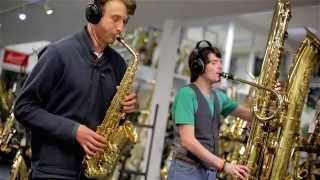 3 г. назад
http://www.sax.co.uk/ Be sure to like our Facebook page - https://www.facebook.com/saxcouk Jim Cheek and Scott Jenkins from sax.co.uk play Lorde Royals. Recorded on a live take on the Yanagisawa A901 alto and the Eb Eppelsheim Contrabass. Extra harmonies added afterwards on alto and tenor saxophones.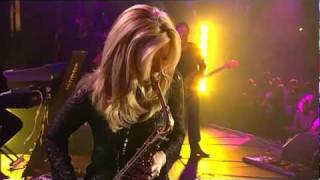 5 г. назад
live at '30. Leverkusener Jazztage' 2009/11/12 broadcast by WDR Rockpalast 2010/02/21 here is the not splitted version from the same source: [https://www.youtube.com/watch?v=KdfYHr7Qe3A] written by Roger Ball Musicians: Candy Dulfer (saxophone / vocals) Jan Van Duikeren (trumpet) Arjen Mooijer (keyboards) Chance Howard (keyboards / vocals) Ulco Bed (guitar) Manuel Hugas (bass) Kirk A. Johnson (drums) Leona Philippo (vocals) The whole concert now on YouTube and Vimeo: [https://www.youtube.com/watch?v=izoeh38Ex-4] [https://vimeo.com/151691524]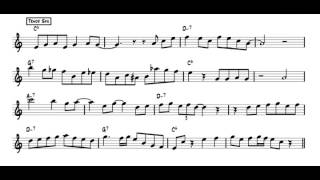 3 г. назад
Saxophone lesson in jazz style presented by http://www.beginningsax.com/Jazz%20Improv%20Lessons This jazz saxophone lesson is part of the jazz improvisation lesson series by Randy Hunter. Based on the chord changes to Mack the Knife, the lesson will help you learn to listen to and apply jazz articulation, embellishments, and inflection to your playing.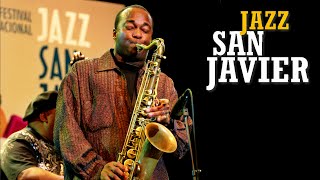 2 г. назад
http://www.jamescarterlive.com/, http://www.jazz.sanjavier.es/ ● © For any questions regarding copyright issues related to video materials, please contact us via email at copyright.jbr@gmail.com ● Tracklist: 1. Bossa J.C. 2. Nuages 3. Shadowy Sands 4. Is That So 5. In A Sentimental Mood 6. J.C. On The Set ● Personnel: James Carter - tenor & soprano sax, flute Corey Wilkes - trumpet Gerard Gibbs - piano Ralph Armstrong - bass Leonard King - drums ● James Carter Quintet: Live at XIII Festival Internacional de Jazz San Javier Auditorio Parque Almansa, Murcia, Spain, 23 July, 2010 ▶ James Carter - Full Length Concerts - http://bit.ly/1ymbsoB ▶ Jazz San Javier - Full Length Concerts - http://bit.ly/1G8ql2s