Protect. Preserve. Perpetuate. Special announcement coming July 13th. Stay tuned!

http://preservationhallball.org/
Perpetuation Through Collaboration скачать видео -
Download
ПОХОЖИЕ ВИДЕОРОЛИКИ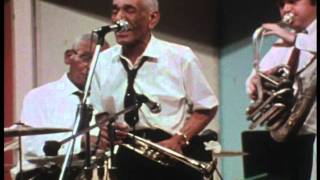 5 г. назад
©Preservation Hall ABOUT THE BAND: The Preservation Hall Jazz Band derives its name from Preservation Hall, the venerable music venue located in the heart of New Orleans' French Quarter, founded in 1961 by Allan and Sandra Jaffe. The band has traveled worldwide spreading their mission to nurture and perpetuate the art form of New Orleans Jazz. Whether performing at Carnegie Hall or Lincoln Center, for British Royalty... or the King of Thailand, this music embodies a joyful, timeless spirit. Under the auspices of current director, Ben Jaffe, the son of founders Allan and Sandra, Preservation Hall continues with a deep reverence and consciousness of its greatest attributes in the modern day as a venue, band, and record label. The building that houses Preservation Hall has housed many businesses over the years including a tavern during the war of 1812, a photo studio and an art gallery. It was during the years of the art gallery that then owner, Larry Borenstein, began holding informal jam sessions for his close friends. Out of these sessions grew the concept of Preservation Hall. The intimate venue, whose weathered exterior has been untouched over its history, is a living embodiment of its original vision. To this day, Preservation Hall has no drinks, air conditioning, or other typical accoutrements strictly welcoming people of all ages interested in having one of the last pure music experiences left on the earth. The PHJB began touring in 1963 and for many years there were several bands successfully touring under the name Preservation Hall. Many of the band's charter members performed with the pioneers who invented jazz in the early twentieth century including Buddy Bolden, Jelly Roll Morton, Louis Armstrong, and Bunk Johnson. Band leaders over the band's history include the brothers Willie and Percy Humphrey, husband and wife Billie and De De Pierce, famed pianist Sweet Emma Barrett, and in the modern day Wendall and John Brunious. These founding artists and dozens of others passed on the lessons of their music to a younger generation who now follow in their footsteps like the current lineup. The Preservation Hall Jazz Band is: Mark Braud - trumpet, vocals Charlie Gabriel - clarinet, vocals Clint Maedgen - sax, vocals Freddie Lonzo - trombone "The Professor" Rickie Monie - piano Ben Jaffe - tuba, string bass Lil' Joe Lastie - drums Charter members of The Preservation Hall Jazz Band include: George Lewis, Sweet Emma Barrett, Cie Frazier, Billie & DeDe Pierce, Big Jim Robinson, Slow Drag Pavageau, Sammy Penn, Louis Nelson, Kid Thomas Valentine, Narvin Kimball, Emanuel Sayles, Emmanuel Paul, John Brunious, Walter Payton, Albert Burbank, and dozens more New Orleans Legends. For more info on PHJB, please visit: http://www.preservationhall.com/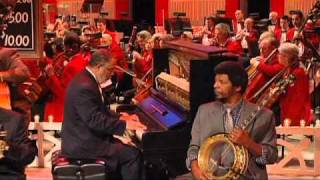 6 г. назад
From the PBS Special "'Take Me to the River'' featuring The Cincinatti Pops Orchestra with The Preservation Hall Jazz Band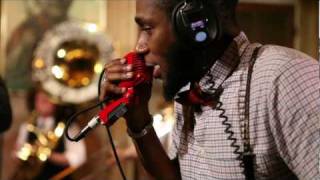 6 г. назад
Download the track on Itunes now! All proceeds to gulfaid.org Itunes link: http://t.ymlp52.com/ewjaaammjaaamjsbadajjqh/click.php With oil continuing to leak into the waters off the Gulf Coast, The Gulf Relief Foundation's fundraising efforts continue with the June 15 iTunes release of "Ain't My Fault." This musical collaboration features the GULF AID ALL-STARS: New Orleans' own Preservation Hall Jazz Band and Trombone Shorty collaborating with Lenny Kravitz, Tim Robbins and Mos Def. The song--an updated version of a 1960s New Orleans Mardi Gras standard originally written by Joseph Smokey Johnson (who also recorded the track) and Wardell Joseph Quezergue--features updated lyrics by Mos Def and Preservation Hall's Ben Jaffe to reflect the current tragic situation's affects on the region. "Ain't my Fault" is available NOW via iTunes as a single(99 cents)or video($1.99) with all proceeds being distributed by the Gulf Relief Foundation (GulfAid.org) to support organizations focused on wetlands/coastal environmental issues and the regional seafood industry. The 2010 version of "Ain't My Fault" was recorded in an impromptu late-night session at Preservation Hall in New Orleans just days before the musicians performed at a May 16 GULF AID benefit concert there. Produced by Ben Jaffe and Bill Lynn, the historic benefit track makes use not only of the building's rich history, but some of the historic equipment still housed therein. Lenny Kravitz plays his guitar through Sweet Emma's amplifier while Mos Def sings through her megaphone, all the while trading licks with 78-year-old clarinetist Charlie Gabriel. "Hip Hop is the New Orleans Jazz of this generation," Ben Jaffe says. "If this was 1910, Mos Def and Lenny would be doing the same thing with Jelly Roll Morton or Louis Armstrong." Stephen Rehage--founder and producer of the Voodoo Experience and the producer of the GULF AID benefit concert--organized and executive produced "Ain't My Fault" as a way to continue the fundraising efforts. "We had all these musicians together and wanted people outside of New Orleans to experience this great collaboration," Rehage says. "The song and video are another way for us to help raise funds and awareness of this ongoing tragedy." With the Associated Press reporting "in the seven weeks since the oil rig explosion that set off the catastrophe..."(June 9, 2010) and the most recent estimates are between "42 million gallons to more than 100 million gallons of oil have already fouled the Gulf's delicate ecosystem," (June 11, 2010), fund raising efforts remain crucial as more than 120 miles of shoreline stretching from Louisiana to Florida have been affected.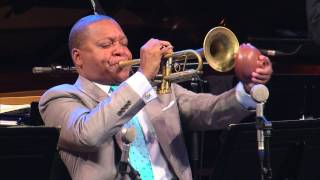 1 г. назад
August 8, 2015 Marciac (France) Wynton Marsalis (trumpet), Walter Blanding (sax), Victor Goines (sax), Sam Chess (trombone), Dan Nimmer (piano), Carlos Henriquez (bass), Jason Marsalis (drums).
1 г. назад
The history of Earth concerns the development of the planet Earth from its formation to the present day. Nearly all branches of natural science have contributed to the understanding of the main events of the Earth's past. The age of Earth is approximately one-third of the age of the universe. An immense amount of biological and geological change has occurred in that time span. Earth formed around 4.54 billion years ago by accretion from the solar nebula. Volcanic outgassing probably created the primordial atmosphere, but it contained almost no oxygen and would have been toxic to humans and most modern life. Much of the Earth was molten because of frequent collisions with other bodies which led to extreme volcanism. One very large collision is thought to have been responsible for tilting the Earth at an angle and forming the Moon. Over time, the planet cooled and formed a solid crust, allowing liquid water to exist on the surface. ------------------------- DOCUMENTARIES Documentary Documentaries Documentary Film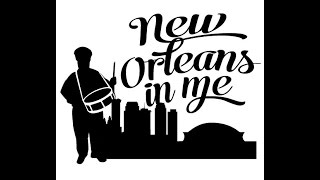 1 г. назад
Joe Lastie featuring Big Chief David Montana and Darrell Davis. If you haven't heard Joe Lastie's drumming, then you haven't yet felt the beat of New Orleans. The drummer of The Preservation Hall Jazz Band unveils his new single " New Orleans in Me" on August 28th, capturing his hometown's vibrant soulful rhythm. No drummer personifies the essential soul of New Orleans like Joe Lastie. Joe has been at the forefront of the New Orleans music revival, touring extensively for over two decades with the Preservation Hall Jazz Band and playing with local legends The Treme Brass Band since his teens. Joe has been a fixture for over forty years sitting in on the skins at clubs on Frenchman Street and Bourbon Street. He comes from a line of legendary musical pioneers, from his grandfather Frank Lastie, who introduced drums into Gospel music's instrumentation in the 1930s, to his uncles Jesse Hill, Melvin, Walter and David Lastie and cousins Herlin Riley and Troy "Trombone" Shorty. HBO's "Sonic Highways" (2014) documentary series features a poignant scene with members of the Foo Fighters jamming with Joe and his family at his gospelsinging Aunt Bettie Ann Williams ' home the 9th Ward. Joe's previous full length album released by Preservation Hall Recordings "The Lastie Family Gospel" came out in 2008. With his extensive international touring and regular local shows it became hard for Joe to write and record, especially after the breakout success of "That's It" (Sony Legacy 2013), Preservation Hall Jazz Band's first album of entirely original material. As we approach the 10th anniversary of Katrina, a melody and hook has remained stuck in his head. "New Orleans In Me" was inspired by many of Joe's encounters with displaced New Orleanians who have yet to return after Hurricane Katrina, but the Crescent City is forever in their hearts. "It struck me that no matter where I go, you can't take New Orleans out of us. I hear our local style of speech and slang in so many parts of the world, and it just reminds me of where I come from, and where I always will call home," comments Lastie. The track is a hybrid brass band rocker for second lining down Saint Charles Avenue mixed with a protective spiritual chant in the Mardi Gras Indian tradition. The five minute romp features vocals by David Montana , Big Chief of the Washitaw Mardi Gras Nation, and instrumental backing by all of Joe's fellow members of the Preservation Hall Jazz Band (Mark Braud Trumpet, Rickie Monie Piano, Charlie Gabriel Clarinet, Clint Maedgen Saxophone, Ben Jaffe Sousaphone), along with Roger Lewis (Sousaphone) and Darrell Harris (Percussion). Joe and David Montana built the grooving rhythm and horns into a meaningful remembrance of the past and a powerful cheer for the future of his great city that initiated the musical renaissance of our country. Here's a sample of the lyrics: "You can take me, outta New Orleans. NEW ORLEANS IN ME But you can't take New Orleans outta me! There was a storm a'brewing, Her name was Katrina. A girl so strong, a storm so mean, She moved all around and blew my way. Don't want another storm like that to ever come my way. Tell me what I say, tell me what I say, 10 years is gone and it's a better day. The water came in a flashing rush, It pushed me back like a big strong truck. People moving from all about, Just clean your house and shut your mouth. Tell me what I say, tell me what I say, 10 years is gone and it's a better day. You can take me, outta New Orleans. NEW ORLEANS IN ME But you can't take New Orleans outta me!" Joe concludes, "Katrina hit on my birthday, which I was celebrating with my daughter up in Atlanta. We had big storms in the past but it took months before we were able to make it into the city. When I finally got back in I felt so empty, the city was so quiet. Not even birds chirping. I never had seen anything like it. Now there are brass bands marching every night and we are teaching so many kids all over the city. Our traditions are stronger than ever!" For Interview or License Requests, Please Contact: Greg Lucas Preservation Hall greg@preservationhall.com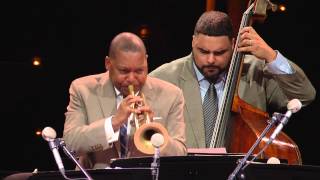 1 г. назад
August 10, 2015 Marciac (France) Wynton Marsalis (trumpet), Walter Blanding (sax), Victor Goines (sax), Dan Nimmer (piano), Carlos Henriquez (bass), Jason Marsalis (drums).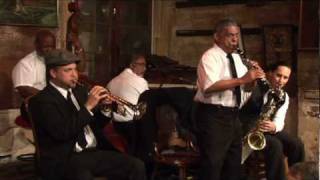 6 г. назад
Buy on iTunes: http://smarturl.it/hh1hk1 Buy on Amazon: http://smarturl.it/jq7kf5 Buy on vinyl: http://smarturl.it/6nq07t The Preservation Hall Jazz Band is: Mark Braud-trumpet Charlie Gabriel-clarinet Freddie Lonzo-trombone Clint Maedgen-tenor sax Rickie Monie-piano Walter Payton-string bass Ben Jaffe-tuba Joe Lastie-drums "Tailgate Ramble" is featured on The Preservation Hall Jazz Band album "New Orleans Preservation Vol. 1" available on Itunes, stores everywhere,and on our online store at http://www.preservationhall.com camerawork by Ralph Madison, Hubie Vigreaux, Ron Rona editing: Ron Rona Preservation Hall Live New Orleans Jazz Since 1961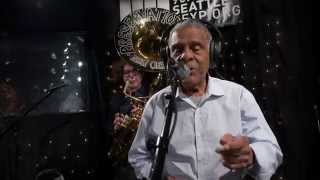 2 г. назад
http://KEXP.ORG presents Preservation Hall Jazz Band performing "Come With Me" live in the KEXP studio. Recorded April 11, 2015. Host: Greg Vandy Audio Engineer: Jackson Long & Craig Walker Cameras: Jim Beckmann, Janelle Delia & Justin Wilmore Editor: Justin Wilmore http://www.preservationhalljazzband.com/ http://kexp.org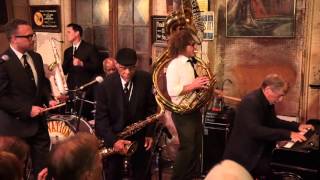 11 мес. назад
We reunite with our good friend and wonderful Cuban pianist Ernan Nussa next week in Havana! Check out a clip of "El Manicero" recorded at the Hall during Midnight Preserves earlier this year. Enjoy! ‪#‎PHJBCuba‬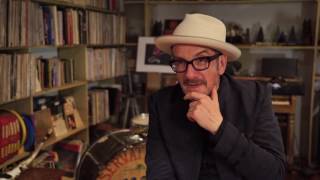 3 нед. назад
The night Elvis joined us at Preservation Hall during our Midnight Preserves Series was magical. I felt like we had played together our whole lives. He's part of our family… -Ben Jaffe Preservation Hall Jazz Band will join Elvis Costello onstage for a portion of his set at the historic The Saenger Theatre in New Orleans on October 15th & the Ryman Auditorium Nashville on October 17th at his "Detour" solo shows. Speaking of a recent appearance at Newport Folk Festival, Costello said, "We were fortunate to all find ourselves playing on the same afternoon and reprised some of the numbers performed for that first tiny audience. When Preservation Hall came marching out in a middle of my fifth number, I had a feeling we were headed somewhere special." Tickets: Saenger Theater - http://bit.ly/SaengerDetour Ryman Auditorium - http://bit.ly/RymanDetour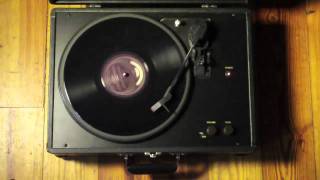 6 г. назад
PRESERVATION HALL RECORDINGS TO RELEASE LIMITED EDITION RECORDING FEATURING TOM WAITS AND THE PRESERVATION HALL JAZZ BAND ON 78RPM VINYL FORMAT On November 19th, 2010, Preservation Hall Recordings will release 504 LIMITED EDITION, hand numbered, 78rpm format vinyl records featuring two tracks by the Preservation Hall Jazz Band with very special guest Tom Waits. The proceeds from the sales of this very special project will benefit the Preservation Hall Junior Jazz & Heritage Brass Band, the cornerstone of the Preservation Hall music outreach program in partnership with The New Orleans Jazz and Heritage Foundation. "In New Orleans, our musical traditions are passed down from one generation to the next. I was very fortunate to grow up at the feet of so many masterful musicians. It's one of Preservation Hall's missions to ensure the future of our musical heritage. Our music outreach program guarantees our musical legacy will live on through another generation." says Creative Director of Preservation Hall and son of the Hall's founders, Ben Jaffe. Mr. Waits traveled to New Orleans to record two songs with the Preservation Hall Jazz Band for the critically-acclaimed project PRESERVATION: An Album To Benefit Preservation Hall and the Preservation Hall Music Outreach Program, "Tootie Ma Was A Big Fine Thing" and "Corrine Died On The Battlefield". Originally recorded by Danny Barker in 1947, these two selections are the earliest known recorded examples of Mardi Gras Indian chants. Inspired by the original recordings, the two recently recorded tracks are being released in a beautifully designed, limited-edition 78 rpm format vinyl record, each signed and numbered by Preservation Hall Creative Director Ben Jaffe. The first one hundred records will be accompanied by a custom designed Preservation Hall 78rpm record player(also plays 33 1/3 & 45 rpm records, see specs beow) as part of a Deluxe Donation package. The remaining four hundred and four will be available as a standalone record for the Basic Donation package. Both packages will be available for IN-PERSON PURCHASE at Preservation Hall in New Orleans on November 19, 2010 from 10am-5pm Central Standard Time, and for ONLINE PURCHASE at http://www.preservationhall.com at 12:01am CST, November 20, 2010. Packages will be limited to one per person. -Deluxe Donation Tier: $200 -- INCLUDES: Limited Edition 78rpm record AND the limited edition, custom-made Preservation Hall 78 record player(#1-100) -Basic Donation Tier: $50 -- INCLUDES: Limited Edition 78rpm record only (#101-504)