ПОХОЖИЕ ВИДЕОРОЛИКИ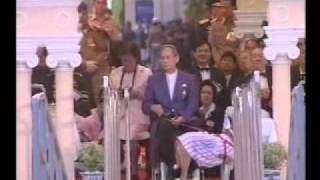 6 г. назад
"ในหลวง" เสด็จฯ ทอดพระเนตรการแสดงดนตรีบทเพลงพระราชนิพนธ์ ซึ่งจัดขึ้นเพื่อหารายได้ช่วยเหลือผู้ประสบภัยน้ำท่วม เมื่อเวลา 17.40 น. ของวันที่ 6 พ.ย. พระบาทสมเด็จพระเจ้าอยู่หัว ในฉลองพระองค์ด้านในเชิ้ตสีม่วงอ่อน ทับด้วยฉลองพระองค์สูทสีม่วงเข้ม สนับเพลายาวสีดำ ประทับรถเข็นพระที่นั่ง เสด็จฯพร้อมด้วย สมเด็จพระเทพรัตนราชสุดาฯ สยามบรมราชกุมารี ลงจากอาคารเฉลิมพระเกียรติโรงพยาบาลศิริราช ไปยังท่าน้ำภายในโรงพยาบาลศิริราช เพื่อทอดพระเนตรการแสดงดนตรี และบรรยากาศของมิวสิค ครูส ตามแบบฉบับของนิว ออร์ลีนส์ โดยวงดนตรี The Preservation Hall Jazz Band จากประเทศสหรัฐอเมริกา ที่บรรเลงดนตรีบนเรืออังสนา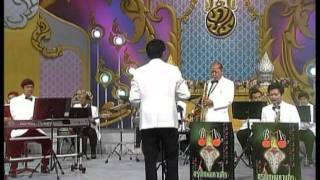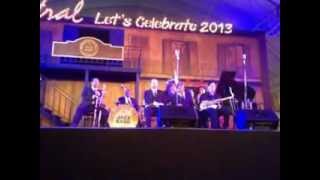 4 г. назад
"เพรสเซอร์เวชัน ฮอลล์ แจ๊ส แบนด์" (Preservation Hall Jazz Band) บรรเลงบทเพลงพระราชนิพนธ์ ภายใต้งาน "Central Let's Celebrate Countdown Party 2013" เพื่อเปิดเทศกาลแห่งความสุข ความยินดี ภายในงาน ซึ่งจัดขึ้น ณ บริเวณลานมรกต ห้างเซ็นทรัลชิดลม ร่วมด้วย ผศ.ดร.ภาธร ศรีกรานนท์ นักวิชาการดนตรีและสมาชิกหนึ่งใน วง "อ.ส. วันศุกร์" ร่วมแสดงด้วย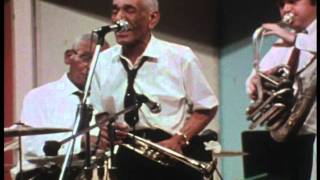 5 г. назад
©Preservation Hall ABOUT THE BAND: The Preservation Hall Jazz Band derives its name from Preservation Hall, the venerable music venue located in the heart of New Orleans' French Quarter, founded in 1961 by Allan and Sandra Jaffe. The band has traveled worldwide spreading their mission to nurture and perpetuate the art form of New Orleans Jazz. Whether performing at Carnegie Hall or Lincoln Center, for British Royalty... or the King of Thailand, this music embodies a joyful, timeless spirit. Under the auspices of current director, Ben Jaffe, the son of founders Allan and Sandra, Preservation Hall continues with a deep reverence and consciousness of its greatest attributes in the modern day as a venue, band, and record label. The building that houses Preservation Hall has housed many businesses over the years including a tavern during the war of 1812, a photo studio and an art gallery. It was during the years of the art gallery that then owner, Larry Borenstein, began holding informal jam sessions for his close friends. Out of these sessions grew the concept of Preservation Hall. The intimate venue, whose weathered exterior has been untouched over its history, is a living embodiment of its original vision. To this day, Preservation Hall has no drinks, air conditioning, or other typical accoutrements strictly welcoming people of all ages interested in having one of the last pure music experiences left on the earth. The PHJB began touring in 1963 and for many years there were several bands successfully touring under the name Preservation Hall. Many of the band's charter members performed with the pioneers who invented jazz in the early twentieth century including Buddy Bolden, Jelly Roll Morton, Louis Armstrong, and Bunk Johnson. Band leaders over the band's history include the brothers Willie and Percy Humphrey, husband and wife Billie and De De Pierce, famed pianist Sweet Emma Barrett, and in the modern day Wendall and John Brunious. These founding artists and dozens of others passed on the lessons of their music to a younger generation who now follow in their footsteps like the current lineup. The Preservation Hall Jazz Band is: Mark Braud - trumpet, vocals Charlie Gabriel - clarinet, vocals Clint Maedgen - sax, vocals Freddie Lonzo - trombone "The Professor" Rickie Monie - piano Ben Jaffe - tuba, string bass Lil' Joe Lastie - drums Charter members of The Preservation Hall Jazz Band include: George Lewis, Sweet Emma Barrett, Cie Frazier, Billie & DeDe Pierce, Big Jim Robinson, Slow Drag Pavageau, Sammy Penn, Louis Nelson, Kid Thomas Valentine, Narvin Kimball, Emanuel Sayles, Emmanuel Paul, John Brunious, Walter Payton, Albert Burbank, and dozens more New Orleans Legends. For more info on PHJB, please visit: http://www.preservationhall.com/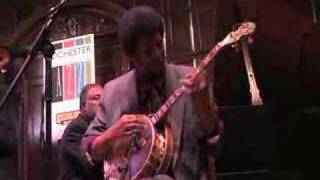 9 г. назад
Preservation Hall Jazz Band performs live at the 2006 Rochester International Jazz Festival.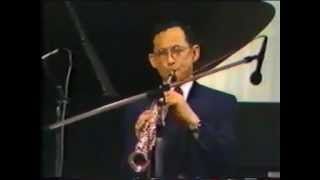 5 г. назад
พระเจ้าอยู่หัวทรงดนตรี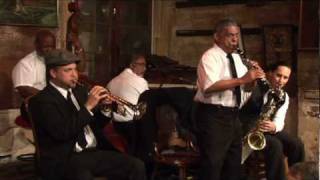 7 г. назад
Buy on iTunes: http://smarturl.it/hh1hk1 Buy on Amazon: http://smarturl.it/jq7kf5 Buy on vinyl: http://smarturl.it/6nq07t The Preservation Hall Jazz Band is: Mark Braud-trumpet Charlie Gabriel-clarinet Freddie Lonzo-trombone Clint Maedgen-tenor sax Rickie Monie-piano Walter Payton-string bass Ben Jaffe-tuba Joe Lastie-drums "Tailgate Ramble" is featured on The Preservation Hall Jazz Band album "New Orleans Preservation Vol. 1" available on Itunes, stores everywhere,and on our online store at http://www.preservationhall.com camerawork by Ralph Madison, Hubie Vigreaux, Ron Rona editing: Ron Rona Preservation Hall Live New Orleans Jazz Since 1961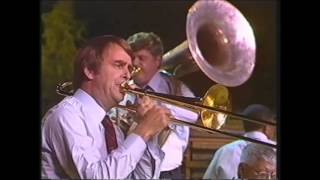 3 г. назад
Preservation Hall Jazz Band 1984 at The Theatre Royal Bury St.Edmunds,Suffolk,England.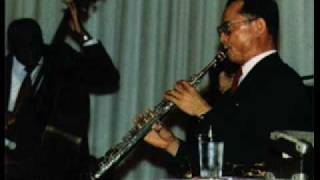 9 г. назад
Candlelight Blues Music: H.M. King Bhumibol Adulyadej Lyrics: Assoc. Prof. Sodsai Pantoomkomol His Majesty King Bhumibol Adulyadej of Thailand was born in Cambridge (Massachusetts, USA), but he received his school education in Switzerland. There (still being a Prince) he received his first musical education. He started to play the clarinet when he was ten years old. Living in Europe in the forties of the Twentieth Century, when jazz was very popular everywhere, he also developed a liking for this music, and it should not be considered surprising that his first compositions were strongly influenced by jazz music. His first composition, the Candle Light Blues, is written completely according to the blues sequence of chords.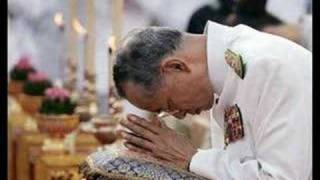 9 г. назад
the song compose by king bhumiphol of Thailand play live by king of jazz benny goodman .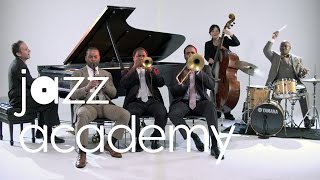 Jazz at Lincoln Center's JAZZ ACADEMY
1 г. назад
Vincent Gardner leads you through the history and development of New Orleans Jazz as the band demonstrates the rhythms and the collective improvisational element! Learn more at the Jazz Academy, visit http://academy.jazz.org Vincent Gardner - Trombone Marcus Printup - Trumpet Victor Goines - Clarinet Eli Yamin - Piano Noriko Ueda - Bass Alvin Atkinson - Drums Eric Suquet - Director Bill Thomas - Director of Photography Aaron Chandler - Sound Engineer Richard Emery - Production Assistant Seton Hawkins - Producer