Jazz Violinist Doug Cameron plays his jazzy arrangement of the Paganin #24 Caprice
ПОХОЖИЕ ВИДЕОРОЛИКИ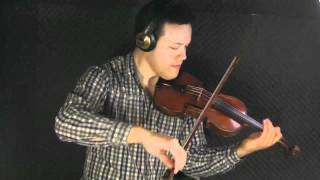 6 г. назад
Christiaan van Hemert - co-founder of the Rosenberg Academy - teaches Minor Swing. Minor Swing - Lesson Pack: PDF - complete transcription with fingerings and bowings - every slide notated - theory explanations for every lick - in-depth article on learning improvisation with invaluable tips on practicing - chord lead sheet (with guitar diagrams to give to your guitar player) VIDEO - demo video with melody and full solo - slowed down video with the solo on 50% speed AUDIO - mp3 at 100% speed - mp3 at 70% speed - mp3 at 50% speed - backing track Visit http://www.freewebstore.org/hemertacademy Check out my gypsy jazz violin blog: http://hemertacademy.wordpress.com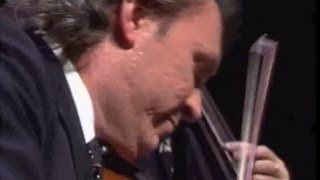 5 г. назад
Mark O'Connor's Hot Swing Trio on "Mountain Stage" 'In the Cluster Blues' written by Mark O'Connor FZ: Hearing you play the blues on the violin seems so natural. How long have you been exploring the blues and what do you do or how do you accomplish that sound on the violin? MOC: Since I was a kid, 11 years-old. I played the blues all the time on my fiddle, and older folks would say, "how is that boy playing the blues! I'll be darned!" The blues though is what I heard, or more to the point, what I felt. It spoke to how hard a time I had dealing with stuff. It felt like the weight of the world was on my shoulders. I am quite serious given my family situation - raging alcoholic/abusive father, a dying mother and severe bullying at school. It was only my music that saved me my life, I can promise you that. FZ: In this version of "In the Cluster Blues" you really go for it with the wails, screams, struggles...a lot of intensity!! Where do you find that inspiration, your childhood? Did you have to dig deep, and/or is there an experience you think about to create this kind of expression? MOC: Well there is the childhood, which parts of it I will never escape completely. But some other very painful things have developed since then. The name of the tune... I named it "in the cluster." That is specific. Have you ever heard of cluster migraine? I have a chronic case, a curse really. The head pain comes in "clusters" and during those times, it is relentless pain. Look it up! Dubbed the suicide headache! I pray that no one experiences these. My ability to play this way like I do, is channeling the pain that I have and forcing it from myself. The screams, the wails. And then the loneliness of the melody at the end when the pain finally subsides. The blues is my autobiography and salvation. Overcoming great odds to make it and survive. Just to make music and please the others around me you know. That is what I was meant to do, and I needed that in my life. Hot Swing Trio (2004) Mark O'Connor - Violin Frank Vignola - Guitar Jon Burr - Bass For more information on Mark O'Connor, String Camps, The O'Connor Method, ensembles, repertoire, sheet music and more, please visit http://www.markoconnor.com For More YouTubes of Mark O'Connor's music: http://www.youtube.com/user/MarkOConnor https://twitter.com/#!/markoconnor35 http://www.facebook.com/markoconnorfanpage
4 г. назад
Obrigada pela visita! *Apenas para entretenimento. Sem qualquer intenção de violação de direitos de autor.* **** Thanks for watching! *For entertainment only. No copyright violation intended.*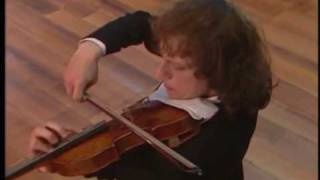 8 г. назад
Paganini's Caprice no.24 performed by Alexander Markov.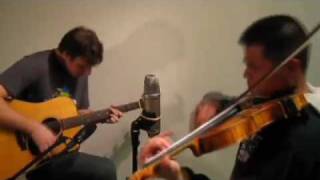 9 г. назад
get this song on itunes: http://bit.ly/dY0kdU My good friend Ken and I came up with this theme together the other day, and so we decided to open up the form for some improvisation. This video is our end result. guitar - ken belcher http://kenbelcher.com paul dateh violin. vocals. writing. http://pauldateh.com *stay tuned!* there will be more video next week. :D (want to download the mp3? check http://pauldateh.com/music)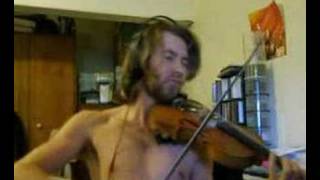 10 г. назад
Violinist Anne Akiko Meyers spends the day at a photography shoot. The background music is her rendition of composer David Baker's "Blues" from The American Album published on RCA Red Seal. Posted by Bill Townsend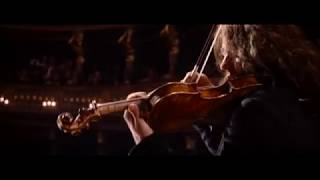 3 г. назад
From the movie "Niccolo Paganini: The Devil's Violinist" I don't own this video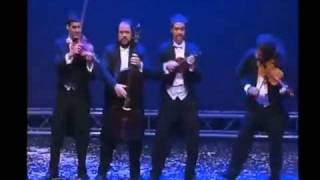 7 г. назад
Classical music comedy. Very funny! The group is called Pagagnini and they are from Spain. They start out with the Canon in D and then they play several variation in different genres of music.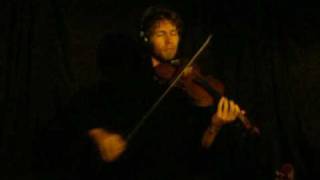 8 г. назад
Just fiddlin round... need some real musicians instead of this midi backing! mp3 of this vid @ http://www.box.net/shared/aqqd2oukgv | Backing track @ http://www.box.net/shared/kl9nf6ct6n | Sheet Music @ https://www.box.com/s/41llsnubc03o43anveke My classical album on cd baby http://cdbaby.com/cd/rsboyce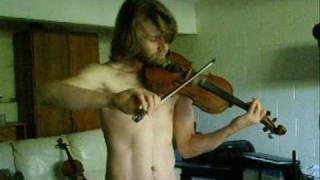 7 г. назад
Still needs loads of practice but I'm getting closer