Jazz Violinist Doug Cameron plays his jazzy arrangement of the Paganin #24 Caprice
ПОХОЖИЕ ВИДЕОРОЛИКИ
6 г. назад
French jazz violinist Stephane Grapelli entertains the studio audience with a repertoire of music including As Time Goes By from the film Casablanca.
10 г. назад
Violinist Anne Akiko Meyers spends the day at a photography shoot. The background music is her rendition of composer David Baker's "Blues" from The American Album published on RCA Red Seal. Posted by Bill Townsend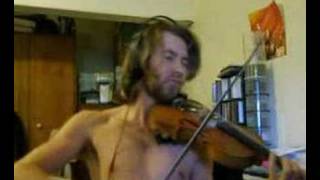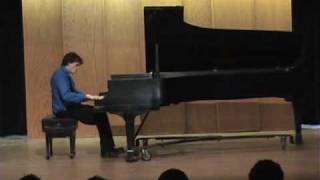 8 г. назад
Emiliano Ramniceanu's senior recital. Please, feel free to write comments and suggestions.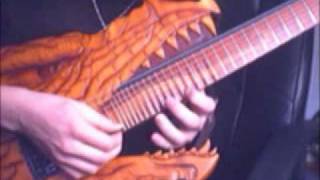 9 г. назад
Some fingerpractice a few years ago. Was fun to learn and quite difficult to play - Njoy! (for those who are curious: Guitar has 32 frets. That means it has a range of 3 octaves per string while the last 3 frets are spaced as wholetones. Low B-String is fretless and i usually use a bass string for it.)
9 г. назад
On December 8, 2007. Kohei Skaguchi was the guest musician(Violin) of the 38th Takasaki K Note Jazz Project. He is active Music College student. He brought acoustic and electric violin and played it in electric violin with part 1. It is a quite good technician. It was the performance that was splendid by a soaked with sweat wholehearted performance. The visitor was quite full of 26 people, too 2007年12月8日(土)高崎 K Note Jazz Project 甲賀英明(p)山中幸一(b)。神山昌美(d) 坂口昂平 (Violin & Electric violin) 8 DEC. 2007 TAKASAKI K NOTE JAZZ PLACE 彼の言葉には大変に非凡なものを感じます。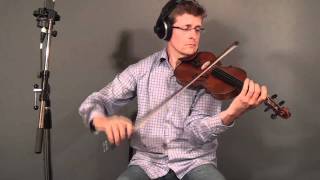 6 г. назад
http://www.dc-musicschool.com Tim Kliphuis plays a solo using a playalong of All Of Me from the Gypsy Jazz Playalong Vol.1 series. Check out the sites below for updates on jazz violin lessons and transcriptions http://www.facebook.com/dcmusicschool http://www.twitter.com/dcmusicschool Tim Kliphuis' website: www.timkliphuis.com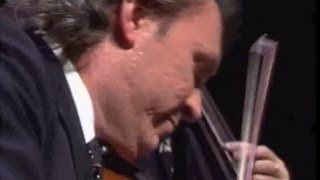 5 г. назад
Mark O'Connor's Hot Swing Trio on "Mountain Stage" 'In the Cluster Blues' written by Mark O'Connor FZ: Hearing you play the blues on the violin seems so natural. How long have you been exploring the blues and what do you do or how do you accomplish that sound on the violin? MOC: Since I was a kid, 11 years-old. I played the blues all the time on my fiddle, and older folks would say, "how is that boy playing the blues! I'll be darned!" The blues though is what I heard, or more to the point, what I felt. It spoke to how hard a time I had dealing with stuff. It felt like the weight of the world was on my shoulders. I am quite serious given my family situation - raging alcoholic/abusive father, a dying mother and severe bullying at school. It was only my music that saved me my life, I can promise you that. FZ: In this version of "In the Cluster Blues" you really go for it with the wails, screams, struggles...a lot of intensity!! Where do you find that inspiration, your childhood? Did you have to dig deep, and/or is there an experience you think about to create this kind of expression? MOC: Well there is the childhood, which parts of it I will never escape completely. But some other very painful things have developed since then. The name of the tune... I named it "in the cluster." That is specific. Have you ever heard of cluster migraine? I have a chronic case, a curse really. The head pain comes in "clusters" and during those times, it is relentless pain. Look it up! Dubbed the suicide headache! I pray that no one experiences these. My ability to play this way like I do, is channeling the pain that I have and forcing it from myself. The screams, the wails. And then the loneliness of the melody at the end when the pain finally subsides. The blues is my autobiography and salvation. Overcoming great odds to make it and survive. Just to make music and please the others around me you know. That is what I was meant to do, and I needed that in my life. Hot Swing Trio (2004) Mark O'Connor - Violin Frank Vignola - Guitar Jon Burr - Bass For more information on Mark O'Connor, String Camps, The O'Connor Method, ensembles, repertoire, sheet music and more, please visit http://www.markoconnor.com For More YouTubes of Mark O'Connor's music: http://www.youtube.com/user/MarkOConnor https://twitter.com/#!/markoconnor35 http://www.facebook.com/markoconnorfanpage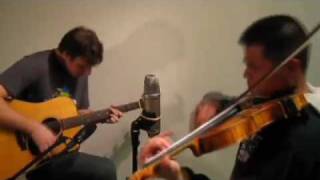 9 г. назад
get this song on itunes: http://bit.ly/dY0kdU My good friend Ken and I came up with this theme together the other day, and so we decided to open up the form for some improvisation. This video is our end result. guitar - ken belcher http://kenbelcher.com paul dateh violin. vocals. writing. http://pauldateh.com *stay tuned!* there will be more video next week. :D (want to download the mp3? check http://pauldateh.com/music)
8 г. назад
Doug Cameron is one of the true innovators of the contemporary and electric violin. With eight CDs to his credit, Cameron has long been a favorite on jazz radio internationally. An arranger and composer as well, Dougs CDs feature many of his own compositions. A veteran of the Los Angeles studio Scene, Doug has recorded and performed with a wide range of artists, including George Benson, Doc Severinsen, Tom Petty, Cher, The Allman Brothers, Dionne Warwick and many others as well as numerous motion pictures and commercials.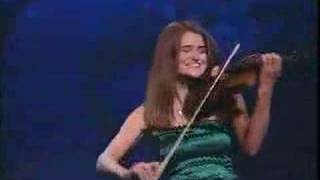 10 г. назад
Artist: Emily Brandenburg Title: Drowsy Maggie Enchanting an audience with a celtic reel.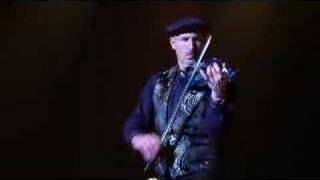 9 г. назад
Doug Cameron plays at the Rabobank Theatre in Bakersfield, CA for the Bakersfield Community Concert Series. Includes an interview with Bob Smith, Director of Bakersfield Community Concerts. Featuring Rich Eames on Piano, John Goux on Guitar, , Mike Jochum on Drums, and Ken Wild on Bass