ПОХОЖИЕ ВИДЕОРОЛИКИ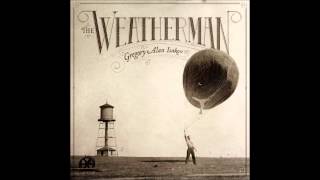 1 г. назад
If you like the artist, support them by buying the album! https://gregoryalanisakov.merchtable.com/music/the-weatherman-cd#.VYjT_PlViko I'll add in the times later but I decided to reupload this beautiful album. None of this belongs to me, it's all Gregory Alan Isakov's. [EDIT] Here's the official times (Sorry if any are a little off) 0:00 All Shades of Blue 3:36 Astronaut 4:45 Saint Valentine (It repeats twice, I'm sorry!) 12:34 Second Chances 16:32 Suit Case Full of Sparks (This isn't the Studio Version, sorry.) 20:31 Amsterdam 23:53 Honey, it's Alright 27:04 Living Proof 31:24 O' City Lights 34:05 She Always Takes it Black 36:54 The Universe 41:11 Time Will Tell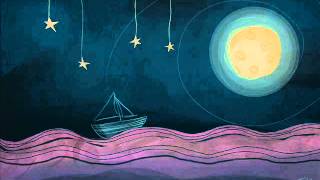 2 г. назад
That Sea, the Gambler (2007), by the wonderful Gregory Alan Isakov. 0:00 All there is 2:22 The Stable song 8:21 Black & Blue 12:19 San Francisco 18:01 Salt & the Sea 21:30 John Brown's body 26:52 3 A.M. 31:39 That Sea, the Gambler 36:33 Raising Cain 41:11 Unwritable girl 44:06 The Moon was red and dangerous Thanks to Natalie (http://munster-munchies.blogspot.fr/) for the beautiful picture ! All rights belong to Gregory Alan Isakov 2007. Suitcase Town Music.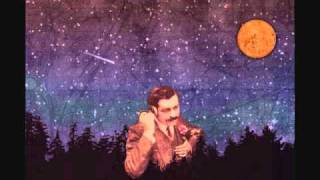 6 г. назад
"This Empty Northern Hemisphere" Released May 1, 2009 © 2009 Gregory Alan Isakov Album available on iTunes.
3 г. назад
Album: The Weatherman (2013) http://www.bluecollardistro.com/gregoryalanisakov/categories.php?cPath=1209 https://itunes.apple.com/us/album/the-weatherman/id659613712 http://www.rainymood.com Lyrics: the Universe, she's wounded she's got bruises on her feet I sat down like I always did, and tried to calm her down I sent her my warmth and my silence and all she sends me back is rain . . . rain the Universe, she's wounded but she's still got infinity ahead of her she's still got you and me and everybody says that she's beautiful the Universe, she's dancing now they got her lit up, lit up on the moon they got stars doing cartwheels, all the nebulas on the tune and the Universe, she's whispering so softly I can hear all the croaking insects, all the taxicabs, all the bum's spent change all the boys playing ball in the alleyways they're just folds in her dress the Universe, she's wounded but she's still got infinity ahead of her she's still got you and me and everybody says that she's beautiful and everybody says . . .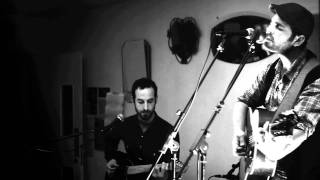 5 г. назад
June 2011: Gregory Alan Isakov performs 'The Universe' at Miss Peapods, Penryn, Cornwall. With Ramaya Soskin Big thanks to Dreams music promotion and management
4 г. назад
I do not claim to own this song.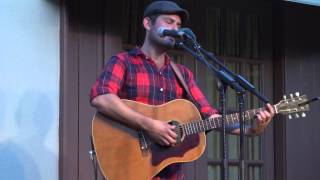 4 г. назад
Recorded August 11, 2012 at the Wine Country Acoustic private concert in Santa Rosa, CA. The venue is an outdoor garden courtyard in the heart of the Sonoma County Wine Country. We can never express enough thanks to Gregory for sharing his wonderful gift of music on this magical evening. He's a remarkable talent and, perhaps more importantly, a kind and thoughtful person. Thanks also to James Han for the beautiful support on piano. Our door is always open!
2 мес. назад
I DO NOT OWN rights to this album, or any of the images used. Gregory Alan Isakov- Songs For October 2005 © Self- Released 1 )0:00- "Freeway Searching" 2) 4:33- "Black and Blue" 3) 8:32- "Shining Offa You" 4) 12:15- "Garden" 5) 16:01- "Salt and the Sea" 6)19:07- " Crooked Muse" 7) 23:14- "August Clown" Thank you so much for listening to this, second, beautiful album of Mr. Isakov's. I remember reading before that the singer has spent his entire life traveling, and that his travels have (naturally) impacted his songwriting as a result. For those who do not know, or may have an interest, Gregory was born in Johannesburg, South Africa; immigrated to the United States as a child, and was raised in Philadelphia. Anyway, If you enjoy his music, Please support him any way you feel you can. gregoryalanisakov.com I posted this a tad prematurely (Its not even September yet), but I'm really looking forward to the fall, myself; especially October. I can't wait; it's such a beautiful time of year ( at least here in my corner of the world, in Canada, it often is : ) Hope you enjoy it, wherever you happen to hail from. Cheers! The image of the woman in the white dress was taken in Iceland by professional photographer Gabe McClintock, and the image of the waterfall was also taken in Iceland ( Dettifoss Waterfalls; Vatnajökull National Park) I'm not sure if Iceland is a place that Isakov has ever traveled to (perhaps likely not) , I just personally love the landscape of that land is all. All other photographs appear to be stock images, but I still don't own rights to them.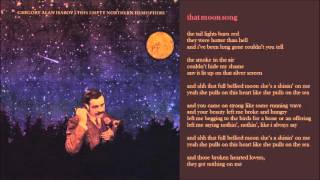 10 мес. назад
A quality album through and through. Try 480p for legible lyrics. TRACK LISTING: 0:00 Dandelion Wine 3:05 Light Year 6:43 That Moon Song 10:17 Evelyn 13:47 Virginia May 16:45 Big Black Car 20:23 Master & A Hound 23:25 This Empty Northern Hemisphere 28:24 Idaho 33:07 Words 37:08 Fire Escape 38:40 If I Go, I'm Goin 43:07 One of Us Cannot Be Wrong http://gregoryalanisakov.com/ https://www.facebook.com/gregoryalani... https://www.youtube.com/user/Suitcase...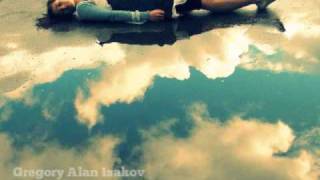 6 г. назад
http://www.gregoryalanisakov.com/
7 г. назад
Remember when our songs were just like prayer Like gospel hymns that you called in the air Come down, come down sweet reverence Unto my simple house and ring... and ring Ring like silver, ring like gold Ring out those ghosts on the Ohio Ring like clear day wedding bells Were we the belly of the beast, or the sword that fell? We'll never tell Come to me, clear and cold On some sea Watch the world spinning waves Like that machine Now I've been crazy, couldn't you tell? I threw stones at the stars, but the whole sky fell Now I'm covered up in straw, belly up on the table Well I drank and sang, and I passed in the stable That tall grass grows high and brown Well I dragged you straight in the muddy ground And you sent me back to where I roam Well I cursed and I cried, but now I know Now I know And I ran back to that hollow again The moon was just a sliver back then And I ached for my heart like some tin man When it came, oh it beat and it boiled and it rang Oh, it's ringing Ring like crazy, ring like hell Turn me back into that wild haired gale Ring like silver, ring like gold Turn these diamonds straight back into coal Turn these diamonds straight back into coal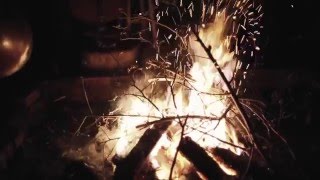 6 мес. назад
Music video for "Liars" from the album GREGORY ALAN ISAKOV WITH THE COLORADO SYMPHONY iTunes (US): http://apple.co/1Sw8g5N iTunes (EU): http://apple.co/1VVIXO6 "Liars" written by Ron Scott Arrangement by Jay Clifford Colorado Symphony conducted by Scott O'Neil Directed & Edited by Sarah Megyesy Red Rocks Amphitheatre Footage: Condorcam & Sarah Megyesy Boettcher Concert Hall Footage: Laura Goldhamer & Sarah Megyesy All other footage captured by Sarah Megyesy http://www.gregoryalanisakov.com http://www.sarahmegyesy.com http://www.suitcasetownmusic.com Courtesy of Suitcase Town Music