ПОХОЖИЕ ВИДЕОРОЛИКИ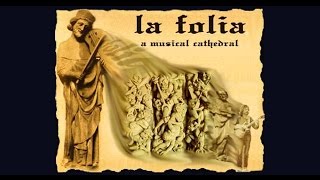 4 г. назад
Ensemble Caprice Matthias Maute: recorder, Sophie Larivière: recorder, David Jacques:baroque guitar Original composer: Andrea Falconieri (Falconiero?) Title: Folias echa para mi Señora Doña Tarolilla de Carallenos Broadcasted by WGBH radio April 2008 Recorded live in the Fraser Performance Studio. Boston, USA The complete concert can be found at http://www.wgbh.org/programs/Live-from-Fraser-Audio-276/episodes/From-Our-Studios-Ensemble-Caprice-3935 The music published in this channel is exclusively dedicated to divulgation purposes and not commercial. This within the framework to study the archtype of La Folía which involves people around the world. If someone, for any reason, would deem that a video appearing in this channel violates the copyright, please inform me immediately before you submit a claim to Youtube, and it will be our care to remove immediately the video accordingly. Your collaboration will be appreciated.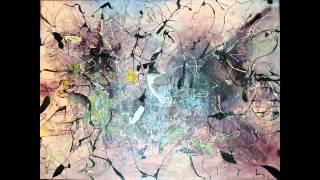 3 г. назад
sax: David Murray piano: Don Pullen bass: Lonnie Plaxico drums: Marvin Smith album: Children (1985) recorder: October 27 - November 15, 1984 at Vanguard Studios, New York City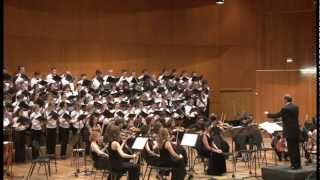 4 г. назад
Jan Dismas Zelenka (1679-1745) Moscow Oratorio Society Artistic Director: Alexander Tsaliuk Accompanist: Natalia Zlobina Musica Viva Chamber Symphony Orchestra Artistic leader - Alexander Rudin The Chamber Choir of the Gnesin Musical College Artistic leader - Peter Savinkov Soloists: Soprano - Olga Povstyanaya Tenor - Georgiy Faradzhev Bass - Evgeny Liberman Counter Tenor - Bagdasar Khachikyan Lute: Oleg Boyko MISERERE Miserere I: (Choir) Miserere II: (Choir) Gloria Patri I (Soprano) Gloria Patri II (Choir) Sicut Erat (Choir) Miserere III: (Choir) Sound Producer: Andrey Semenov Video: Alexander Tarki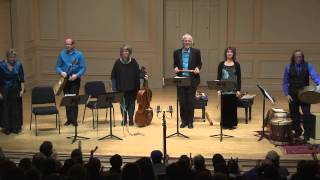 2 г. назад
Ensemble Caprice conjures the fascinating musical dialogue between the Old and New Worlds, an exchange that produced a vibrant fusion of European harmonies and melodies blended with Latin, African, and Amerindian nuances. Performed on flutes and recorders, baroque guitar, cello and a wealth of percussion, these colorful works feature texts in Spanish, Italian, French, and Nahuatl, the language of the Aztecs. For more information, visit http://www.loc.gov/today/cyberlc/feature_wdesc.php?rec=6696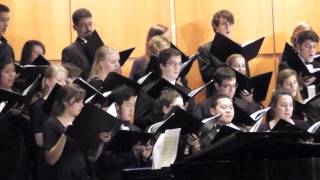 3 г. назад
Jan Dismas Zelenka's Miserere: this piece is full of character. It is written entirely in Latin, and the pacing is so erratic, I couldn't even follow in some parts. But anyway, here is the first and second part of the Miserere. The audio is slowed down a half-step to give it a more sombre feel.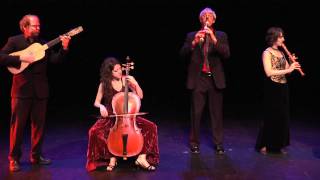 6 г. назад
www.ensemblecaprice.com Promotional videoclip for the album Salsa Baroque of Ensemble Caprice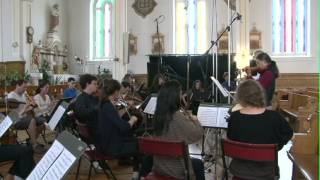 4 г. назад
When J.S .Bach sent his carefully handwritten score of Six Concerts à plusieurs instruments to the margrave of Brandenburg in 1721, he could never have imagined that these pieces would become the most famous concertos of the Baroque period, a success perhaps only paralleled by that of Antonio Vivaldi's legendary violin concertos The Four Seasons. We have selected and orchestrated one prelude by Shostakovich for each of the Brandenburg concertos. Brandenburg concertos are a unique and a novel project mixing compositions of Johan Sebastian Bach and Dmitri Chostakovitch. This album is composed of 2 CDs, gathers for the first time in classical music the complete Brandenburg concertos of Bach. Listen to the complete album on : http://bit.ly/S4E8Nj To download the album on iTunes: http://bit.ly/X8bJ0P To buy the album Amazon: http://amzn.to/TPHIz4 Ensemble Caprice, « A group that encourages listeners to rehear the world..." The New York Times. Under the artistic direction of Matthias Maute and Sophie Larivière, Ensemble Caprice is renowned for its innovative interpretations of baroque music. For 20 years it has received national and international acclaim for their performances of early music.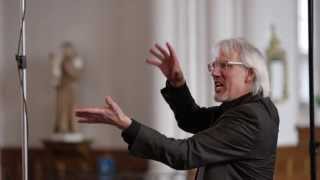 3 г. назад
Zelenka, Miserere ZWV 57 - Ensemble Caprice, sous la direction de Matthias Maute Extrait de l'album Adagio sous étiquette Analekta Excerpt from the album Adagio under Analekta label L'album est disponible sur analekta.com : http://www.analekta.com/album/?ensemble-caprice-adagio.1759.html et sur iTunes : https://itunes.apple.com/ca/album/adagio-consideration-serious/id720874629?uo=4&at=11l8MW Sous la direction artistique de Matthias Maute (chef d'orchestre et de choeur, virtuose de la flûte à bec, de la flûte traversière et compositeur) et de Sophie Larivière (interprète de flûte à bec et flûte baroque), l'Ensemble Caprice établit ici une relation inusitée entre des musiques d'âges différents, du 17e siècle à aujourd'hui. « Alors que nous enregistrions cet album, dit Matthias Mautte, nous avions l'impression que les diverses pièces réagissaient les unes aux autres, un peu comme si les compositeurs avaient entretenu une intense conversation à travers les siècles, faisant fi des obstacles temporels ». De l'écriture contemplative des compositeurs du 20e siècle Arvo Pärt (Da pacem domine) et Samuel Barber (Agnus dei), on remonte la filière jusqu'au 17e siècle. Surgissent alors du même espace affectif, le célèbre Miserere de Gregorio Allegri, heureux mariage du chant grégorien et du madrigal, et le coro Plorate Israel du célèbre compositeur italien Giacomo Carissimi. De Jan Dismas Zelenka (Adagio extrait de Miserere ZWV 57 et Sepulto dominum) au célèbre Adagio d'Albinoni; de la musique multidimensionnelle d'un Jean Sébastien Bach (Aria ich habe genug) à celle d'un Chopin (Prélude op.28 no.4) ; de Erik Satie (Gymnopédie 1 jouée avec des instruments baroques) au Prélude de Matthias Maute, la musique va au-delà de nos repères et de notre banale réalité, pour actualiser notre quête de vérité. À la trompette, la question est posée 7 fois (A consideration of a serious matter de Charles Ives). Nous n'avons qu'à tendre l'oreille. La réponse est là quelque part, entre l'illusion et la certitude. Productions video Davaï www.davai.ca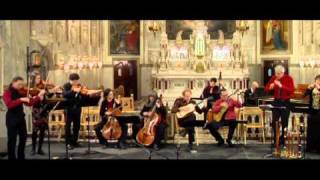 6 г. назад
A rich blend of early music from Spain and Latin America that was first presented in concert by Ensemble Caprice, now an Analekta album. The album is available in "better-than-CD" FLAC quality on Analekta.com Enjoy and be careful: the salsa goes straight to your head.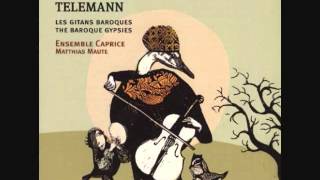 4 г. назад
Matthias Maute and Ensemble Caprice performC 257 from the Collection 'Uhrovska', a Broque-era collection of Eastern-European folk music, on period instruments. From Analekta's 'Telemann: The Baroque Gypsies'.
7 г. назад
Franz Liszt Chamber Orchestra, Recorded at the Basilica of the Pannonhalma Archabbey, Hungary.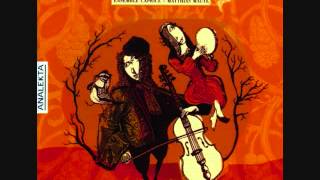 4 г. назад
Played by Ensemble Caprice and Matthias Maute, this playfully beautiful folk song, performed in the baroque style, is found in the collection "Uhrovska", dated from the 1730's in what is now Slovakia. You'll find this on the recording "Vivaldi: Les Gitans Baroques" or "Vivaldi: The Baroque Gypsies" published by Analekta.