ПОХОЖИЕ ВИДЕОРОЛИКИ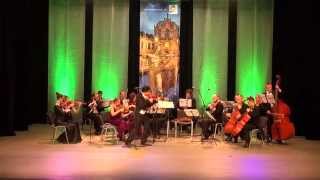 2 г. назад
Stepanenko Maksym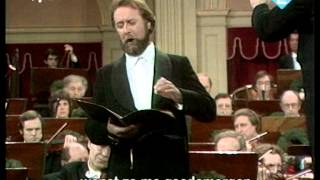 3 г. назад
On Christmas Day 1978, the great british baritone Benjamin Luxon was settling down to celebrate with family and friends when Sir Bernard Haitink called, asking him to rescue this Concertgebouw performance that very same day, as the scheduled soloist was indisposed. A private plane was sent, Ben flew to Amsterdam, sang, and was home in time for christmas dinner!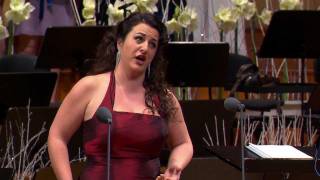 5 г. назад
Gimnazija Kranj Great Christmas Concert 2011. Ode to Joy and Belongings. Max Reger: Maria Wiegenlied. Mezzosopran: Monika Bohinec, member of Vienna State Opera, among Bernarda Fink, best slovenian mezzosoprano. On piano chorus master: Primož Keršanj. Gimnazija Kranj Girls Choir. chous asistant profesor: Barbara Kušar. Arrangement: Concert direction: Primož Zevnik Veliki božični koncert Gimnazije Kranj 2011: Oda radosti in hrepenenju. Gostja večera mezzosopranistka Dunajske državne opere Monika Bohinec, ki je zapela prelepo uspavnako Maxa Regerja: Marijina uspavnka v aranžmaju Gašperja Jereba. Mentorica zbora: Barbara Kušar; zborovodja: Primož Kerštanj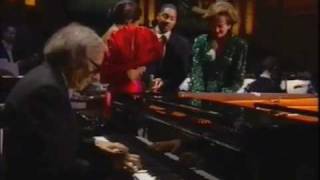 8 г. назад
Only 4 of the best in the business! The Christmas Song, and Have yourself a Merry Little Christmas. Watch hurriedly! Christmas is almost here! DISCLAIMER: All rights reserved to the production companies and music labels that distributed and produced the music and performance respectively. I've only added the footage as a tribute for historical, entertainment, and creative purposes with no financial gain. Please consider purchasing the DVD respectfully. Copyright infringement not intended. Please consider purchase of the CD at: http://www.amazon.com/Carnegie-Christmas-Frederica-Kathleen-Marsalis/dp/B000Q66PZW
2 г. назад
'The Cultivation of Christmas Trees' by T.S. Eliot Read by Christian Robert Shockley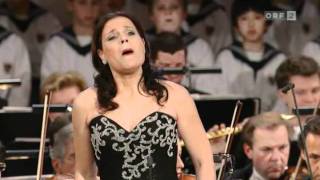 5 г. назад
Genia Kühmeier sings Max Reger's Maria Wiegenlied (Op. 76) from the concert Christmas in Vienna 2008, with the Wiener Symphoniker conducted by Karel Mark Chichon.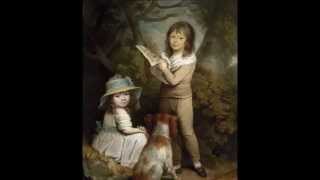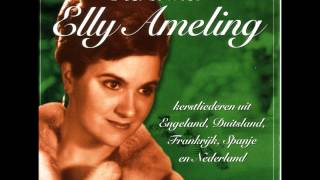 2 г. назад
「エリー・アーメリングとのクリスマス:英独仏西蘭のクリスマス・ソング」 (Kerst met Elly Ameling: kerstliederen uit Engeland, Duitsland, Frankrijk, Spanje en Nederland) Brilliant Classics: 99623 録音:[1976年頃] イギリス編 1民謡~フェリックス・ド・ノーベル編曲/明るい土手にすわっていたら(As I sat on a sunny bank)  1:51 2,民謡~アルネ・デルムスゴー編曲/その歌はやさしかったよ(Sweet was the song) 2:16 (3:07) ドイツ&オーストリア編 3,ヘンリクス・ベギニケルの写本 私の心は、甘き歓喜に酔いしれます(In dulci jubilo)  2:05 (5:12) 4,ヘンリクス・ベギニケルによる写本1622より/また新たな喜びが(Ecce nova Gaudia)  0:52 (6:04) 5同上/さあ、坊やをあやしましょう(Nun wiegen wir das Kindlein) 1:08 (7:12) 6,シレジア民謡~フェリックス・ド・ノーベル編曲/山の上を(Uff'm Berge) 2:18 (8:30) 7,ブラームス/宗教的な子守唄(Geistliches Wiegenlied)Op. 91-2 6:09 (14:39) 8、ハイドン/はした女(め)(Cantilene pro adventu "Ein' Magd, ein' Dienerin")XXIIId, Nr.1 7:17 (21:56) オランダ&フランダース編 9.オランダ民謡~/おお、イスラエルの聖らかな処女よ(O suver maecht van Ysraël) 2:42 (24:38) 10.フランダース民謡~ド・ノーベル編曲/小さな、小さなイエス(Klein, klein Jezuken) 1:18 (25:56) スペイン編 11.カタルーニャ民謡~フランセスコ・アリオ編曲/クリスマスの歌(Cancó de nadal) 1:24 (27:30) 12.カタルーニャ民謡~/ビリャンシーコ~クリスマスの踊り唄(Villancico - Baile de nadal) 1:42 (29:11) 13.アンダルシア民謡~ホアキン・ニン編曲/コルドバのビリャンシーコ(Villancico de Córdoba) 2:45 (31:56) 14.アンダルシア民謡~ホアキン・ニン編曲/アンダルシアのビリャンシーコ(Villancico Andaluz) 1:47 (33:43) フランス編 15.民謡~ヴィレム・ペイパー編曲/牡牛と灰色ロバにはさまれて(Entre le boeuf et l'âne gris) 3:31 (37:14) 16.民謡~ヴィレム・ペイパー編曲/羊飼いの呼び声(L'appel des bergers) 1:23 (38:37) 17.民謡~ヴィレム・ペイパー編曲/マリアのために(Noël pour l'amour de Marie) 2:42 (41:19) 18.ドビュッシー/家のない子どもたちのためのクリスマス(Noël des enfants qui n'ont plus de maisons) 2:24 (43:43) 19.ラヴェル/おもちゃのクリスマス(Noël des jouets) 3:34 (48:11) エリー・アーメリング(Elly Ameling)(S) ダルトン・ボールドウィン(Dalton Baldwin)(P)(1,6,7,10,13-19) 佐藤豊彦(Toyohiko Satoh)(Lute)(2-5,9,11,12) ジョージ・ゼンデ(George Szende)(VLA)(7) アルバート・ド・クラーク(Albert de Klerk)(ORG)(8) 弦楽五重奏及び2本のホルン(Strijkkwintet en twee hoorns)(8)