ПОХОЖИЕ ВИДЕОРОЛИКИ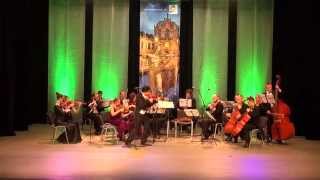 2 г. назад
Stepanenko Maksym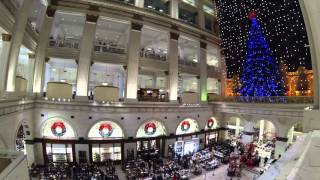 12 мес. назад
This is the annual 'Friends of the Wanamaker Organ' Christmas in the Grand Tradition concert, performed by Organist Peter Richard Conte, accompanied by Andrew Ennis on the Fleugelhorn and Trumpet, and Soprano Clara Rottsolk. This is the complete show, open to the public. The video is with a Hero3, and the audio with a Zoom H1. I had some trouble with the camera this year, so there are some black-outs. All audio is complete except for the copyright light show music. Comments are welcome! Enjoy!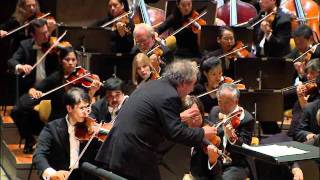 5 г. назад
The Pittsburgh Symphony Orchestra performs Mahler's Symphony No. 5 from the Berlin Philharmonie. This performance concluded the Pittsburgh Symphony Orchestra's three-week European tour. From the opening solo trumpet proclamation to the final symphonic flourish and a breadth of landscapes in between, watch the complete video footage from that evening. Pittsburgh Symphony Orchestra Manfred Honeck, conductor Berlin Philharmonie Berlin, Germany September 11, 2011 Program: Mahler: Symphony No. 5 in c-sharp minor Encores: Josef Strauss: The Dragonfly Richard Strauss: Waltz, from "Der Rosenkavalier" This video is produced by the Digital Concert Hall, the virtual concert venue of the Berlin Philharmonic on the Internet.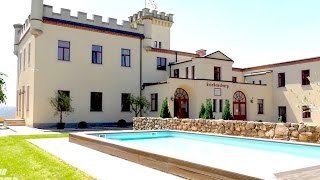 5 мес. назад
In der neuen Mission@Home Folge sind Gerd Kastenmeier und Sophia Matthes zu Gast bei Max Josef Strauß, dem ältesten Sohn von Bayerns legendärem CSU-Ministerpräsidenten.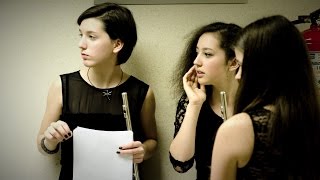 9 мес. назад
Gimnazija Kranj Great Christmas Concert 2015 - Slavic Night. Final moments of Gimnazija Kranj Christmas Concert 2015. We ended it with traditional Radetzky Marsch by J.Strauss. Concert was sold out in record time of two days (1500 seats, Gallus Hall, Cankarjev dom, Slovenia). Our kids played stunningly and set a new standard of playing and performing. This is first real film based slovenian national tune. Conductor: maestro Nejc Bečan; concert master: Nejc Avbelj; sound design: Mitja Krže; head of production: Grega Jeraša; sound mastering: Iztok Zupan (Klopotec production); concert and film director: Primož Zevnik VPK crew: Video asistenti: Domen Rakef, Jan Ješe; Avdio asistent:Daniel Grintal; Snemalci: Lojze Zlodi, Gregor Pregrad, Bojan Žalec, Robert Gaber, Boštjan Župevc, SOG, PT, CM; Kran operater: Matej Zagorc; Tonski mojster: Grega Zupan; Tehnični vodja: Admir Budimlić Mešalec slike: Flo Skubic; Izvršni producent: Sven Oliver Godec Scenography: Jernej Kejžar Light: Janez Kocjan Floral set: Tina Karba in Marko Trilar (Yasmin: http://yasmin.si/) Gimnazija Kranj film Crew: Juš Hrastnik, Aljaž Lavtižar, Aljaž Repnik, Mark Jarc, Jaša Krč MOPS crew: Marjan Cerar Klopotec Crew: Iztok Zupan PPZ: Primož Zevnik, producer and director Gimnazija Kranj Headmaster: mag. Franc Rozman Gimnazija Kranj Symphony Orchestra: Concert master: Nejc Avbelj Orchestra Operational Manager: Dan Ažman FLAVTE (FLUTES): Aleksandra Pleterski, Katja Stanovšek, Zarja Hude, Neža Čadež, Manca Teran, Pia Krumpestar, Katjuša Rupnik, Anja Kišek; PIKOLO (PICCOLO) Manca Rozman; OBOE: Pavli Kac Ana Stoshitzky; KLARINETI (CLARINETS): Nadja Drakslar, Uroš Gorenc, Drejc Flajnik, Domen Kos; BAS KLARINET (BASE CLARINET): Jan Šifrer; FAGOTI (BASOONS): Arpad Balazs Piri, Miha Petkovšek; ROGOVI (FRENCH HORNS): Žiga Cesar, Marko Pirc, Miha Lončar, Klever Felicio; TROBENTE: Aleš Klančar, Anžej Remšak, Marko Novak; POZAVNE: Domen Gantar, Žan Škrjanec, Filip Istenič; EVFONIJ: Nina Tajč; TUBA: Tilen Oblak; TOLKALA: Dan Ažman Pistotnik, Domen Blaznik, Vid Ušeničnik, Miha Ogris: KLAVIR (PIANO): Monika Podlogar, Rok Zupanc, Katja Jerič, Ana Maria Beguš; VIOLINE 1 (FIRST VIOLINS): Nejc Avbelj, Neža Capuder, Peter Jud, Oskar Longyka, Klavdija Jarc Bezlaj, Mojca Batič, Ajda Porenta, Dora Rakar, Tina Zajec, Neža Piry, Katarina Miklavčič, Evita Oberžan, Domen Lorenz; VIOLINE 2 (SECOND VIOLINS): Uroš Bičanin, Matija Udovič, Tjaša Gorjanc, Nina Pečar, Klara Gruden, Daniel Perez Tujillo, Laura Bartelj, Tonka Pogačnik, Eva Dukarič, Ana Marija Lazari, Vivijana Rogina; VIOLE (VIOLAS): Špela Pirnat, Neža Papler, Anuša Plesničar, Vanja Kojić, Jurij Gracej, Neža Sečnik, Hana Lavrinc, Anita Gnamuš, Urša Žun, Martin Kokošinek; VIOLONČELA (CELLOS): Urh Mrak, Arslan Hamidulin, Lucija Rupert, Alenka Piotrowicz, Katarina Kozjek, Nika Vremšak, Klara Pahor, Katarina Minatti, Ana Zupan; KONTRABASI (DOUBLE BASSES): Grega Rus, Todor Markovič, Andrej Kašič, Gašper Livk, Joana Gonzales Subira, Arthur Piotrowicz; HARFA (HARPS): Urša Rihtaršič Ajda Krišelj; SAKSOFONI (SAXOFONES): Gal Grobovšek, Urša Uršič, Manca Krivec; BAS KITARA/KITARA (BASS GUITAR / GUITAR): Luka Štibelj, Urh Zupan, Rok Klančar, Karim Zajec; HARMONIKA (ACCORDEON): Ana Lombar Concert sponsor: Hranilnica LON bank (www.lon.si) Veliki božični koncert Gimnazije Kranj 2015 - Slovanski večer. Zaključni trenutki fantastičnega Velikega božičnega koncerta Gimnazije Kranj 2015 - Slovanski večer. Mladi glasbeniki so izvedli to skladbo v Gallusovi dvorani Cankarjevega doma v razprodani dvorani. Dirigent: Nejc Bečan, solo trobenta: Aleš Klančar; koncertni mojster: Nejc Avbelj; luč: Janez Kocjan; vodja produkcije: Grega Jeraša, tonski mojster: Mitja Krže; mastering: Iztok Zupan; režiser: Primož Zevnik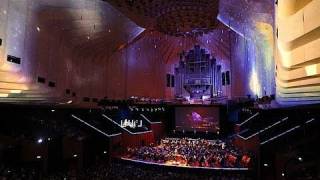 YouTube Symphony Orchestra 2011
6 г. назад
Join 101 musicians from over 30 countries who make up the YouTube Symphony Orchestra 2011 playing a spectacular Grand Finale concert at Sydney Opera House.The musicians met for a weeklong celebration of music in Sydney culminating in the Grand Finale featuring animated visuals on the interior and exterior projections by Obscura Digital on the iconic sails, all synchronised to the music of the YouTube Symphony Orchestra 2011's performance and conducted by YouTube Symphony Orchestra Artistic Advisor Michael Tilson Thomas. 0:02:05 Introduction by MTT 0:03:20 Hector Berlioz - Roman Carnival - Overture, Op. 9 (featuring Android Jones - digital artist) 0:13:00 Meet Maria Chiossi - Harp 0:18:00 Percy Grainger - Arrival on a Platform Humlet from in a Nutshell - Suite 0:22:20 Johan Sebastian Bach - Toccata in F major for organ (featuring Cameron Carpenter) 0:30:00 Meet Paulo Calligopoulos - Electric Guitar and violin 0:32:55 Alberto Ginastera - Danza del trigo (Wheat Dance) and Danza final (Malambo) from the ballet Estancia (conducted by Ilyich Rivas) 0:42:22 Wolfgang Amadeus Mozart - 'Caro' bell'idol mio' - Canon in three voices, K562 (featuring the Sydney Children's Choir and soprano Renee Fleming via video) 0:45:14 Meet Xiomara Mass - Oboe 0:48:42 Benjamin Britten - The Young Person's Guide to the Orchestra, Op. 34 1:08:00 William Barton - Kalkadunga (featuring William Barton - Didgeridoo) 1:13:15 Timothy Constable - Suna 1:16:36 Meet Roman Riedel - Trombone 1:18:38 Richard Strauss - Fanfare for the Vienna Philharmonic (featuring Sarah Willis, Horn, Berlin Philharmoniker and conducted by Edwin Outwater) 1:23:08 *PREMIERE* Mason Bates - Mothership (specially composed for the YouTube Symphony Orchestra 2011) 1:34:34 Meet Su Chang - Guzheng 1:36:55 Felix Mendelssohn - Violin Concerto in E minor, Op. 64 (Finale) (featuring Stefan Jackiw and conducted by Ilyich Rivas) 1:44:44 Meet Ozgur Baskin - Violin 1:46:22 Colin Jacobsen and Siamak Aghaei - Ascending Bird - Suite for string orchestra (featuring Colin Jacobsen, violin, and Richard Tognetti, violin, and Kseniya Simonova - sand artist) 1:55:35 Meet Stepan Grytsay - Violin 1:58:00 Igor Stravinsky - The Firebird (Infernal Dance - Berceuse - Finale) 2:12:50 *ENCORE* Franz Schubert - Rosamunde (featuring Eugene Izotov - oboe, and Andrew Mariner - clarinet)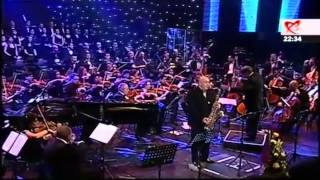 3 г. назад
George Pavel - live at "Christmas Very Classic" concert of Marcel Pavel and family - Palace Hall, Bucharest, 7-th of Dec.2013.