Stepanenko Maksym performance
E. Chausson Poeme скачать видео -
Download
ПОХОЖИЕ ВИДЕОРОЛИКИ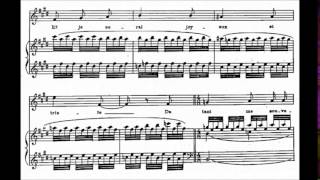 2 г. назад
Ernest Chausson Poème de l'amour et de la mer, Op. 19 (1882-1890) I. La Fleur des eaux Ia. Interlude (12:34) II. La Mort de l'amour (15:41) Montserrat Caballé, soprano and the Symphonica of London conducted by Wyn Morris Description by Adrian Corleonis [-] Except in the domain of the mélodie, of which he became a supreme master, Chausson seems to have been more hindered than helped by words. The composition of his grand opera Le roi Arthus, for which he wrote a superb libretto, occupied him from 1886 until 1895. Likewise, he agonized over the setting of his friend Maurice Boucher's verses for the Poème de l'amour et de la mer from 1882 until 1890, visiting revisions upon the work again in 1893. Boucher (1855-1929) was not a great, nor even a very distinguished, poet. And that's perhaps as well, as his cliché-filled sketch of a seaside summer romance allowed Chausson extended opportunities, unhampered by undue explicitness, for mood and scene painting. The Parnassian inheritance -- banal images of a time of lilacs and roses giving way to the metallic rustle of dead leaves as love dies -- becomes transfigured in Chausson's music into an exquisite, frantic, almost palpable evocation of both the period (what is now thought of as "the Nineties") and the psychology of Romantic love. Part I, "La fleur des eaux," is a gentle seascape reflecting radiant, sunlit happiness, levitated by sensuous arabesques and fretted with anxious anticipation -- "O sky that will reflect the color of her eyes" -- to rise in a soaring climax before melting into an entranced, hymn-like, beatific vision of the beloved -- "a beautiful girl was there upon the shore...smiling with a tender wildness." Almost at once it is fraught with a premonition of the end -- "What wild lament will sound the hour of farewell?" -- as exaltation becomes a startled keening, for "my very soul is taken away from me, and the dull booming of the waves muffles my sobs." A brief orchestral interlude rehearses the poignant melody associated with the lost happiness of "le temps des lilas." With the final, extended section -- "La mort de l'amour" -- the season has turned, the weather has changed, the seascape returns with the tempestuous shimmer of "sauvage" sorcery as black skies and howling winds presage the beloved's sudden coldness -- "my blood turned to ice at my love's strange smile....I could read this fatal word in her wide eyes: oblivion." A final spellbinding lament for the irrecoverable, irremediable "time of lilacs and roses" (arranged in 1886 as a mélodie with piano accompaniment) ends on a sustained hush of desolation. Scored with a scintillating sumptuousness according a psychically penetrating prominence to the woodwinds, the Poème de l'amour et de la mer has become something of a Liebestod for mezzos, while the score is marked unequivocally "pour une voix (élevée) et orchestre." Curiously, the first performance was given in Brussels in 1893 at one of the prestigious and distinguished subscription concerts organized by Octave Maus, with the composer accompanying a tenor, one Désiré Demest, in his own arrangement for piano. Publisher info: Paris: E. Baudoux & Cie., 1896. Plates E.B. & Cie. 271-272. Reissue - Rouart, Lerolle & Cie., 1917. Plate A.R. 5271 L. & Cie. Reprinted: Paris: Salabert (after 1941) Copyright: Public Domain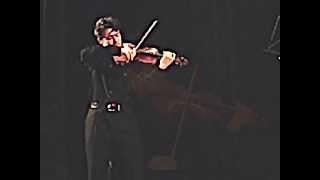 4 г. назад
Stepanenko Maksym performance
5 г. назад
Chausson Poeme Vadim Repin, Violin Israel Philharmonic Orchestra Zubin Mehta, conductor (2011)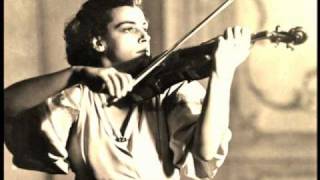 6 г. назад
Ginette Neveu plays Poeme by Ernest Chausson. London Philharmonia Orchestra conducted by Issay Alexandrovich Dobroven. Rec. 1946 This is the recording of Neveu's Poeme that we know least. We know the famous one, live with Charles Münch. I lived my childhood listening to this recording every time, he is better to my hear than her performance with Münch in 1949.
4 г. назад
Philippe Hirschhorn-Violin(1946-1996) Hiroyuki Iwaki-Conductor,Radio Filharmonisch Orkest(1932-2006) Recorded: 20-01-1974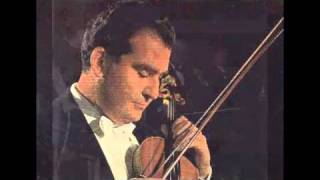 6 г. назад
Just after he plays first several notes, I knew it would be something very special... Orq.National de Belgique, G.Sebastian conducting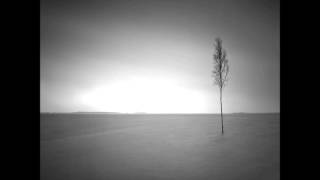 3 г. назад
Poème, Op. 25, is a work for violin and orchestra written by Ernest Chausson in 1896. It is a staple of the violinist's repertoire, has very often been recorded and performed, and is generally considered Chausson's best-known and most-loved composition. cover by Hengki Koentjoro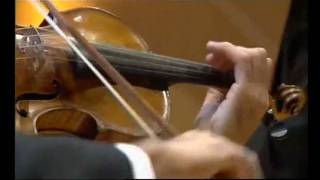 6 г. назад
Ernest Chausson - Poème opus 25 Olivier Charlier violon, Orchestre National de Lorraine dir. Jacques Mercier Metz 2004
7 г. назад
Opera de Georg Friedrich Händel en la película Farinelli, il castrato. 1994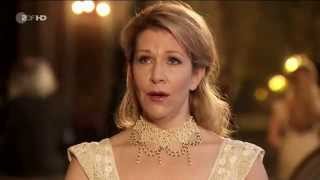 4 г. назад
Mezzosoprano Joyce DiDonato singing "Lascia ch'io pianga" from Händel's opera Rinaldo, accompanied by Il Pomo d'Oro. This was part of German TV programme ZDF's broadcast "The Venice of Donna Leon" May 2013.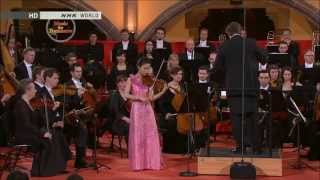 2 г. назад
Ernest Chausson (1855-1899) Poème, Op.25 (1896) Sayaka Shoji, violin Orchestre Philharmonique de Strasbourg Marko Letonja, conductor 19.02.2014 Église Saint-Paul, Strasbourg, France