ПОХОЖИЕ ВИДЕОРОЛИКИ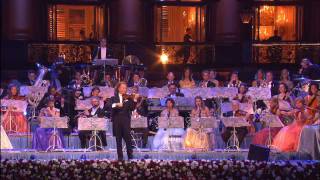 5 г. назад
André Rieu & his Johann Strauss Orchestra playing "The Beautiful Blue Danube" (An der schönen blauen Donau) by composer Johann Strauss II. Recorded live at Empress Sisi's castle; Schönbrunn Palace Vienna, Austria with dancers from the famous Austrian Elmayer Dancing School. Clip from the DVD "André Rieu At Schönbrunn, Vienna". One of André's biggest and most beautiful special ever. Tracklist: 01. Einzugsmarsch 02. Trumpet Voluntary 03. Auf der Jagd 04. Fächerpolonaise 05. Rosen aus dem Süden 06. Heia in den Bergen 07. G'schichten aus dem Wienerwald 08. Der dritte Mann 09. Freunde, das Leben ist lebenswert 10. Die Mädis vom Chantant 11. Die Czárdásfürstin Potpourri 12. Ohne Sorgen 13. Feuerfest 14. My Heart Will Go On 15. Wenn ich mit meinem Dackel 16. Heut' kommen d'Engerln auf Urlaub nach Wien 17. Spiel mir das Lied von Glück und Treu 18. Kaiserwalzer 19. Ich gehör nur mir 20. An der schönen blauen Donau 21. Radetzky Marsch 22. Als flotter Geist 23. Wien du Stadt meiner Träume 24. Musik, Musik! 25. Anton aus Tirol 26. Donauwalzer 27. Strauss Party 28. Adieu, mein kleiner Gardeoffizier For tour dates visit: http://www.andrerieu.com http://www.facebook.com/andrerieu http://www.twitter.com/andrerieu https://plus.google.com/+andrerieu
6 г. назад
The Ukrainian baritone Konstantin Rittel-Kobylianski/Константин Риттель-Кобылянский/,born in Kiev, studied singing at Odessa State Conservatoire and absolved a postgraduate- and soloists study at the State University of Music in Freiburg (Germany). As of 2003 he began his career with numerously concerts, opera stagings and lieder recitals in different European houses and he partakes often with success in opera festivals in Paris, Strasbourg, Colmar, Hamburg, Dortmund, Krefeld, Offenburg, Stuttgart, Schwerin, Freiburg, Basel, Kiev, Warsaw, Tel-Aviv, Moscow, St. Petersburg, and so on. His repertoire consists of the principal cavalier-baritone roles in Il Trovatore, La Traviata, Carmen, Don Giovanni, Ballo in Maschera, The wedding of Figaro, Don Carlos, Eugen Onegin, La Bohème, Tannhäuser, Don Pasquale, Werther et cetera. Some of the press-commentaries about his performances: ,,Das Opernglas": ,,Noble sang Konstantin Rittel-Kobylianski the role of G. Germont, he phrased ideal, delighted with his wonderful timbre and enjoyed also otherwise his performances vocal completely." (International Palace Festivals in Mecklenburg, Verdi "La Traviata") ,,Badische Zeitung": ,,The Ukrainian baritone Konstantin Rittel-Kobylianski is a singer with this, what is commonly called "Metal", he has a enormously volume and to this a reprensentational profoundness...", "...and on this account it is safe to prophesy him a great future..." ("A Baritone with Metal", from Susanne Brenda) Forum ,,Bavarian State Opera": ,,...Konstantin Rittel-Kobylianski comes up vocally and optically at the highest stage to the requirements of the musical score and regie. He owns a great, wonderful voice. His charisma and personality are above average and this gives you pleasure to listen to him. He has the gift to apply his excellent voice in a sensational way..." (Massenet "Werther") After Konstantin Rittel-Kobylianski had sung with success at the 20th International Music Festival Jubilee in Freiburg "Sympathy for the Devil" (from the Rolling Stones), there accrued in Kiev the idea, to make a Solo-Show-Program of the best American musical-songs ever (like "Be my Love", "Smoke gets in your Eyes", "Moon River", "With a Song in my Heart" et cetera). This program was presented with the Ukrainian-National-Symphony-Orchestra, ballet and chorus, where Konstantin Rittel-Kobylianski has shown with great success that he is not only an excellent singer, but also a good dancer and brilliant entertainer. Konstantin Rittel-Kobylianski was honoured for his committed concert activity with the "Pro Europe Foundation European for Culture Awards" by the European Culture Trust of the European Parliament in Strasbourg (President Committee of Patrons, H.R.H. Prince of Denmark) (Also honoured with this award are Sir Peter Ustinov, Anna-Sophie Mutter, Evelyn Rothschild, Vasselina Kasarova, Mstislaw Rostropowitsch, Valeri Gergiev, Placido Domingo and others).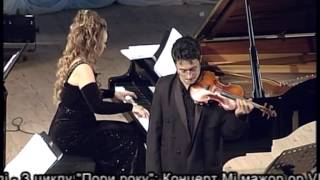 3 г. назад
Stepanenko Maksym, State Chamber Ensemble of Ukraine "Kyiv Soloists"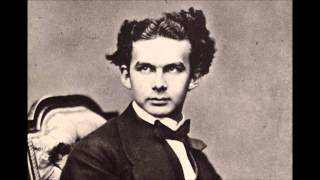 3 г. назад
Richard Wagner Work: March in homage to Ludwig II of Bavaria Orchestra: Musique des Gardiens de la paix de Paris Conductor: Désiré Dondeyne
3 г. назад
Klaus Badelt - Music from the Pirates of the Caribbean soundtrack, performed by the Auckland Symphony Orchestra conducted by Gary Daverne From the concert "Organ Symphony" recorded November 2012 at the Auckland Town Hall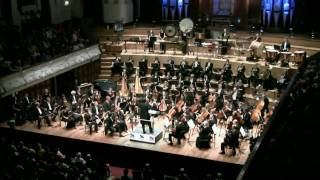 7 г. назад
The Auckland Philharmonia Orchestra under the baton from Eckehard Stier performed Mussorgsky's Pictures at an exhibition and the highlights "Baba Yaga and "The great door from Kiev" live at Auckland Town Hall in February 2010.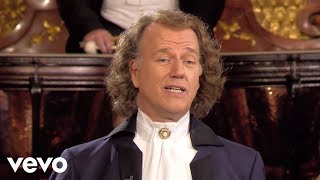 3 г. назад
Listen to André Rieu - Falling In Love here: https://decca.lnk.to/RieuFILID Buy the CD and DVD of André Rieu - Falling In Love here: http://po.st/RieuFILeCVE Music video by André Rieu performing And The Waltz Goes On. (C) 2011 Universal Music Domestic Pop, a division of Universal Music GmbH
1 г. назад
진격의 거인, 기어와라 냐루코양 등. Shingeki no kyojin, hiyore nyaruko san...
8 г. назад
FF Orchestra Japan 2005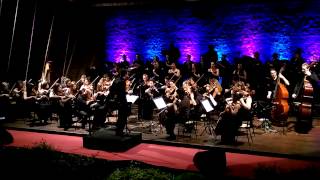 1 г. назад
Gaga Symphony Orchestra live @ Arena di Montemerlo (PD) - Italy, playing: Clean Bandit - Rather Be Avicii - Waiting for love Robin Schultz - Headlights Bruno Mars - Uptown funk Kygo - Stole the Show Omi - Cheerleader Tiesto - Secrets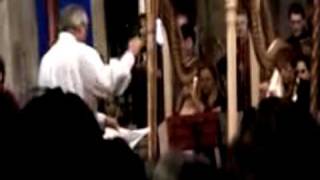 7 г. назад
"La Luce Delle Tacite Stelle" by Valeri Kikta. Grasse Harp Festival April 2010, 12 harp orchestra, choir, soprano Claire Gouton, tenor Frederic Diquero, conductor Jacques Maes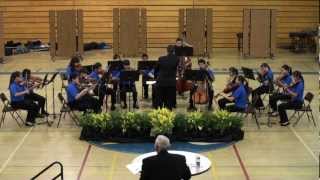 5 г. назад
From Pomona, CA Simons Middle School String Orchestra performing on Saturday, March 17th 2012. Musical Selections: 00:09 - March from the Royal Fireworks: Handel/Caponegro 02:36 - St. Anthony Chorale: Grieg/Leidig-Nieliaus 05:23 - Rigaudon in Olden Style Results: Judge 1: Superior Judge 2: Excellent Judge 3: Superior Sight Reading: Excellent