Creole Christmas Promotional Video скачать видео -
Download
ПОХОЖИЕ ВИДЕОРОЛИКИ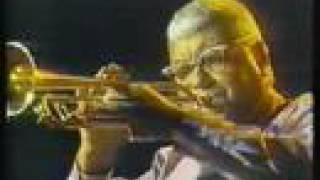 9 г. назад
Slow version 1973. Percy Humphrey tp, Jim Robinson tb, Willie Humphrey cl, Sing Miller p, Allan Jaffe tu, Cie Frazier d.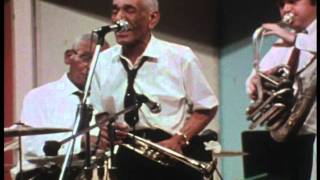 6 г. назад
©Preservation Hall ABOUT THE BAND: The Preservation Hall Jazz Band derives its name from Preservation Hall, the venerable music venue located in the heart of New Orleans' French Quarter, founded in 1961 by Allan and Sandra Jaffe. The band has traveled worldwide spreading their mission to nurture and perpetuate the art form of New Orleans Jazz. Whether performing at Carnegie Hall or Lincoln Center, for British Royalty... or the King of Thailand, this music embodies a joyful, timeless spirit. Under the auspices of current director, Ben Jaffe, the son of founders Allan and Sandra, Preservation Hall continues with a deep reverence and consciousness of its greatest attributes in the modern day as a venue, band, and record label. The building that houses Preservation Hall has housed many businesses over the years including a tavern during the war of 1812, a photo studio and an art gallery. It was during the years of the art gallery that then owner, Larry Borenstein, began holding informal jam sessions for his close friends. Out of these sessions grew the concept of Preservation Hall. The intimate venue, whose weathered exterior has been untouched over its history, is a living embodiment of its original vision. To this day, Preservation Hall has no drinks, air conditioning, or other typical accoutrements strictly welcoming people of all ages interested in having one of the last pure music experiences left on the earth. The PHJB began touring in 1963 and for many years there were several bands successfully touring under the name Preservation Hall. Many of the band's charter members performed with the pioneers who invented jazz in the early twentieth century including Buddy Bolden, Jelly Roll Morton, Louis Armstrong, and Bunk Johnson. Band leaders over the band's history include the brothers Willie and Percy Humphrey, husband and wife Billie and De De Pierce, famed pianist Sweet Emma Barrett, and in the modern day Wendall and John Brunious. These founding artists and dozens of others passed on the lessons of their music to a younger generation who now follow in their footsteps like the current lineup. The Preservation Hall Jazz Band is: Mark Braud - trumpet, vocals Charlie Gabriel - clarinet, vocals Clint Maedgen - sax, vocals Freddie Lonzo - trombone "The Professor" Rickie Monie - piano Ben Jaffe - tuba, string bass Lil' Joe Lastie - drums Charter members of The Preservation Hall Jazz Band include: George Lewis, Sweet Emma Barrett, Cie Frazier, Billie & DeDe Pierce, Big Jim Robinson, Slow Drag Pavageau, Sammy Penn, Louis Nelson, Kid Thomas Valentine, Narvin Kimball, Emanuel Sayles, Emmanuel Paul, John Brunious, Walter Payton, Albert Burbank, and dozens more New Orleans Legends. For more info on PHJB, please visit: http://www.preservationhall.com/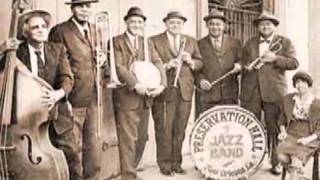 6 г. назад
Preservation Hall Jazz Band is the name for numerous groups of Dixieland Jazz and traditional jazz bands at Preservation Hall in New Orleans, Louisiana, and on tours as organized by the Preservation Hall. The purpose of the Hall has been to preserve the heritage of both New Orleans traditional and Dixieland jazz music born in New Orleans and common to the Riverboats plying the Mississippi River, which spread throughout the South until the early 20th century.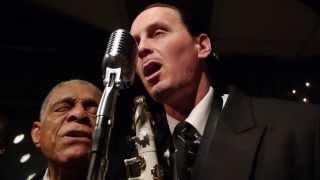 4 г. назад
http://KEXP.ORG presents Preservation Hall Jazz Band performing "Dear Lord (Give Me Strength)" live in the KEXP studio. Recorded March 27th, 2013. Host: Greg Vandy Audio Engineer: Kevin Suggs Cameras: Jim Beckmann, Scott Holpainen & Justin Wilmore Editor: Justin Wilmore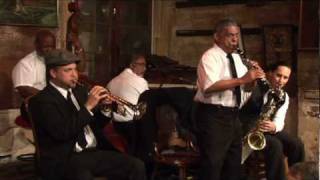 7 г. назад
Buy on iTunes: http://smarturl.it/hh1hk1 Buy on Amazon: http://smarturl.it/jq7kf5 Buy on vinyl: http://smarturl.it/6nq07t The Preservation Hall Jazz Band is: Mark Braud-trumpet Charlie Gabriel-clarinet Freddie Lonzo-trombone Clint Maedgen-tenor sax Rickie Monie-piano Walter Payton-string bass Ben Jaffe-tuba Joe Lastie-drums "Tailgate Ramble" is featured on The Preservation Hall Jazz Band album "New Orleans Preservation Vol. 1" available on Itunes, stores everywhere,and on our online store at http://www.preservationhall.com camerawork by Ralph Madison, Hubie Vigreaux, Ron Rona editing: Ron Rona Preservation Hall Live New Orleans Jazz Since 1961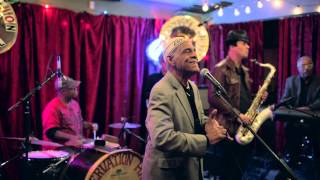 3 г. назад
Download Do512's new app, DoStuff for iOS & Android http://app.do512.com Presented by Bud Light Recorded live in Austin, Texas. Do Awesome Stuff in Austin | Do512.com The Preservation Hall Jazz Band derives its name from the Preservation Hall venue located in New Orleans' French Quarter. Internationally known for performing traditional New Orleans-style jazz, this ageless ensemble tours around the world more than 150 days a year, and has been awarded the National Medal of Arts. In February of 2014, the band performed an intimate set at the Do512 Lounge presented by Bud Light. http://do512.com/artists/preservation-hall-jazz-band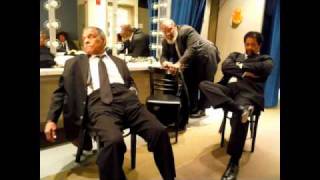 6 г. назад
A video collage by PHJB saxophonist/vocalist Clint Maedgen featuring behind-the-scenes footage on tour with The Preservation Hall Jazz Band. Enjoy!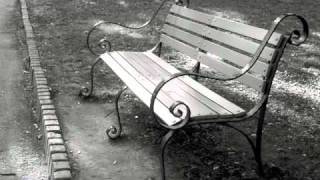 6 г. назад
A Jazz orchestra, who played at Ronnie's just after the disaster that hit New Orleans. Fantastic album.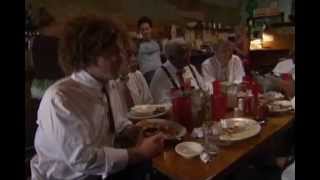 5 г. назад
©Preservation Hall Pre Order Here: http://www.amazon.com/Preservation-Hall-50th-Anniversary-Collection/dp/B008HL... http://preservationhall.portmerch.com/stores/product.php?productid=18369&... 'Complicated Life' was originally written by The Kinks. Filmed in 2005, the video features the Preservation Hall Jazz Band: Leader/Trumpet: John Brunious Trombone: Frank Demond Saxophone: Ernest 'Doc' Watson Clarinet: Ralph Johnson Drums: Joe Lastie Piano: Rickie Monie Banjo: Carl LeBlanc Directed by Henry Griffin Steadi Cam: Ralph Madison Out September 25th - Preservation Hall Jazz Band 50th Anniversary Collection 4 CD set of New Orleans legends including 5 previously unreleased tracks featuring many of the Preservation Hall greats including: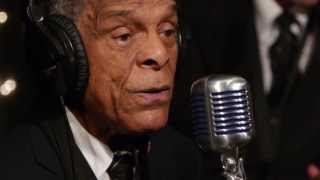 4 г. назад
http://KEXP.ORG presents Preservation Hall Jazz Band performing "Come With Me" live in the KEXP studio. Recorded March 27th, 2013. Host: Greg Vandy Audio Engineer: Kevin Suggs Cameras: Jim Beckmann, Scott Holpainen & Justin Wilmore Editor: Justin Wilmore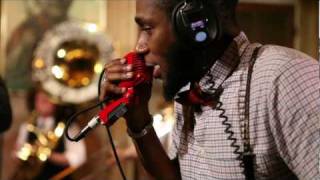 7 г. назад
Download the track on Itunes now! All proceeds to gulfaid.org Itunes link: http://t.ymlp52.com/ewjaaammjaaamjsbadajjqh/click.php With oil continuing to leak into the waters off the Gulf Coast, The Gulf Relief Foundation's fundraising efforts continue with the June 15 iTunes release of "Ain't My Fault." This musical collaboration features the GULF AID ALL-STARS: New Orleans' own Preservation Hall Jazz Band and Trombone Shorty collaborating with Lenny Kravitz, Tim Robbins and Mos Def. The song--an updated version of a 1960s New Orleans Mardi Gras standard originally written by Joseph Smokey Johnson (who also recorded the track) and Wardell Joseph Quezergue--features updated lyrics by Mos Def and Preservation Hall's Ben Jaffe to reflect the current tragic situation's affects on the region. "Ain't my Fault" is available NOW via iTunes as a single(99 cents)or video($1.99) with all proceeds being distributed by the Gulf Relief Foundation (GulfAid.org) to support organizations focused on wetlands/coastal environmental issues and the regional seafood industry. The 2010 version of "Ain't My Fault" was recorded in an impromptu late-night session at Preservation Hall in New Orleans just days before the musicians performed at a May 16 GULF AID benefit concert there. Produced by Ben Jaffe and Bill Lynn, the historic benefit track makes use not only of the building's rich history, but some of the historic equipment still housed therein. Lenny Kravitz plays his guitar through Sweet Emma's amplifier while Mos Def sings through her megaphone, all the while trading licks with 78-year-old clarinetist Charlie Gabriel. "Hip Hop is the New Orleans Jazz of this generation," Ben Jaffe says. "If this was 1910, Mos Def and Lenny would be doing the same thing with Jelly Roll Morton or Louis Armstrong." Stephen Rehage--founder and producer of the Voodoo Experience and the producer of the GULF AID benefit concert--organized and executive produced "Ain't My Fault" as a way to continue the fundraising efforts. "We had all these musicians together and wanted people outside of New Orleans to experience this great collaboration," Rehage says. "The song and video are another way for us to help raise funds and awareness of this ongoing tragedy." With the Associated Press reporting "in the seven weeks since the oil rig explosion that set off the catastrophe..."(June 9, 2010) and the most recent estimates are between "42 million gallons to more than 100 million gallons of oil have already fouled the Gulf's delicate ecosystem," (June 11, 2010), fund raising efforts remain crucial as more than 120 miles of shoreline stretching from Louisiana to Florida have been affected.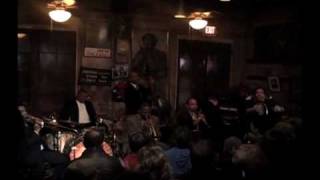 7 г. назад
Bring the family, we're decking the Hall! It's time for Preservation Hall's fourth annual Creole Christmas celebration. Join Preservation Hall's St. Peter Street All-Stars, led by Lars Edegran and featuring special guest vocalist Big Al Carson in a special presentation featuring some of New Orleans' best-loved holiday selections. This year, we're adding a special performance on Sunday, December 20th at 4:30pm. Immediately following our presentation, make your way to the front of St. Louis Cathedral for the annual Caroling in Jackson Square, a 63-year-old tradition sponsored by New Orleans' Patio Planters. It's a perfect holiday out for the entire family! Call (504) 522-2841 during business hours for tickets.