ПОХОЖИЕ ВИДЕОРОЛИКИ
4 г. назад
Kool & The Gang Live in Chicago at the House of Blues, 2001. One of the best K&TG live concerts out there! Since I couldn't find the full performance on YouTube I've uploaded it! :D TrackList: -Emergency -Hollywood Swinging -Jungle Boogie -Kool & The Gang -Breeze & Soul -Chocolate Buttermilk -Sea Of Tranquility -Let The Music Take Your Mind -Wild & Peaceful -Open Sesame -Summer Madness -Ladies Night -Get Down On It -Celebration Disclaimer: I do not own this video nor any part of it. No copyright infringement intended.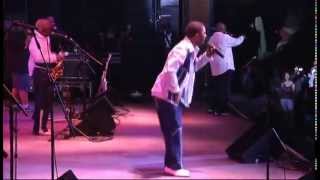 3 г. назад
Kool & The Gang perform many of their greatest hits. Kool & The Gang - Live 40th Anniversary Greatest Hits movie filmed at a concert in Denver, LIVE 40TH ANNIVERSARY GREATEST HITS includes such tracks as "Too Hot," "Let's Go Dancing," "Open Sesame," and "Hollywood Swinging." See tracklist below! Fresh: 00:33 Take my heart: 04:54 Joanna: 08:17 Too Hot: 12:56 Hollywood swinging: 20:50 Jungle Boogie: 25:21 Open Sesame: 29:38 Summer Madness: 32:20 Cherish: 39:15 Let's go dancing: 44:08 Ladies Night: 53:09 Get Down on It: 59:36 Celebration: 1:06:23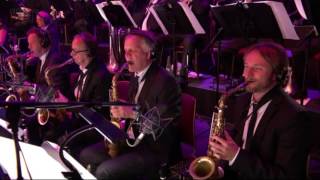 7 мес. назад
BBC Proms 2016 - the music of Quincy Jones featuring the Metropole Orchestra conducted by Jules Buckley. "I Can't Stop Loving You" - arranged by Quincy Jones; transcribed by Callum Au Solo Trombone - Bart Van Lier
12 мес. назад
TRACKLIST 01 A sunday kind of love 00:11 02 Be my guest 02:44 03 Blues in the night 07:14 04 Cherokee 11:15 05 Chinese Checkers 14:30 06 Evening in Paris 17:14 07 Everybody's Blues 21:21 08 Frankie and Johnny 30:14 09 Jones Bones 34:21 10 Liza 40:01 11 My old flame 45:35 12 Quincy's home again 48:42 13 Quintessence 51:12 14 Room 308 55:34 15 The birth of a band 58:48 16 The Gypsy 01:03:06 17 The twitch 01:07:13 18 Tuma 01:11:02 19 You're crying 01:14:10 20 Soul bossa nova 01:17:23 Quincy Jones - All the Best (FULL ALBUM) Download on Google Play: https://play.google.com/store/music/album/Quincy_Jones_All_the_Best?id=B3n4svajc4j6fjnf3wg67xlnhdm Quincy Delightt Jones, Jr. (born March 14, 1933) is an American record producer, conductor, arranger, composer, musician, television producer, film producer, instrumentalist, magazine founder, entertainment company executive, and humanitarian. His career spans six decades in the entertainment industry and a record 79 Grammy Award nominations, 28 Grammys,] including a Grammy Legend Award in 1991. Jones came to prominence in the 1950s as a jazz arranger and conductor, before moving on to work prolifically in pop music and film scores. In 1968, Jones and his songwriting partner Bob Russell became the first African Americans to be nominated for an Academy Award for Best Original Song, their "The Eyes of Love" for the Universal Pictures film Banning. That same year, Jones was the first African American to be nominated twice within the same year for an Academy Award for Best Original Score, as he was also nominated for his work on the film In Cold Blood (1967). In 1971, Jones was the first African American to be named as the musical director and conductor of the Academy Awards ceremony. In 1995 he was the first African American to receive the Academy's Jean Hersholt Humanitarian Award. He is tied with sound designer Willie D. Burton as the African American who has been nominated for the most Oscars; each has received seven nominations. Jones was the producer, with Michael Jackson, of Jackson's albums Off the Wall (1979), Thriller (1982), and Bad (1987), as well as being the producer and conductor of the 1985 charity song "We Are the World". In 2013 Jones was inducted into the Rock & Roll Hall of Fame as the winner, alongside Lou Adler, of the Ahmet Ertegun Award. Among his awards, Jones was named by Time Magazine as one of the most influential jazz musicians of the 20th century.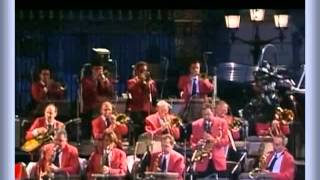 4 г. назад
Claude Bolling Big Band THE VICTORY CONCERT Paris 1994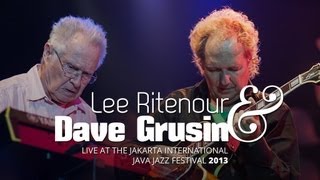 4 г. назад
Lee Ritenour & Dave Grusin live at the Jakarta International Java Jazz Festival 2013, March 1st - A3 Hall, JiExpo Kemayoran, Indonesia Follow them on Twitter: http://twitter.com/leeritenour http://twitter.com/davegrusinjazz 1 Night Rhythms 2 Wes Bound 3 Stolen Moments 4 It Might Be You 5 Mountain Dance 6 Lay It Down 7 Get Up, Stand Up 8 Rio Funk Get their music on iTunes: https://itunes.apple.com/us/artist/dave-grusin/id140749 https://itunes.apple.com/us/artist/lee-ritenour/id137385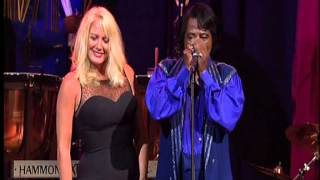 4 г. назад
Unique show, music and ..... Starring " The Godfather of Soul " Mr. James Brown June 13 ,1999" James Brown - Live From House Of Blues movie was released .Entertainment studio. This live concert event in Las Vegas. James Brown - Live From House Of Blues movie F eatures music through five decades of chart-topping hits su ch as: Get Up Offa That Thing, Gonna Have a Funky Good Time, Papa Don't Take No Mess, Sex Machine and much more! The Hardest Working Man in Show Business brings his unique vocal styling to the famous House of Blues in Las Vegas. James Brown - Live From House Of Blues video Still pouncing and bursting with energy after nearly forty years on stage, the "Godfather of Soul" performs rousing renditions of hits including "Living In America," "Soul Man," "I Feel Good," and many more. *************All rights reserved**********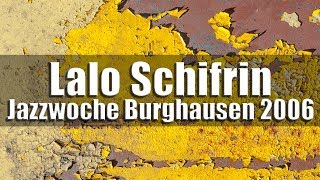 5 г. назад
Lalo Schifrin & BBC Bigband - Jazzwoche Burghausen 2006 DVD - http://rutracker.org/forum/viewtopic.php?t=3231833 - Street Lights - Blues for Basie - Latin Jazz Suite - Mov. 1: Montuno - Latin Jazz Suite - Mov. 2: Martinique - Latin Jazz Suite - Mov. 3: Pampas - Latin Jazz Suite - Mov. 4: Fiesta - Latin Jazz Suite - Mov. 5: Ritual - Latin Jazz Suite - Mov. 6: Manaos - Mission Impossible BBC Bigband Lalo Schifrin - conductor, piano Jon Faddis - trumpet David Sanchez - tenor sax Ignacio Berroa - drums Martin Verdonk - percussion 37. Internationale Jazzwoche Burghausen, Wackerhalle, Germany, March 24, 2006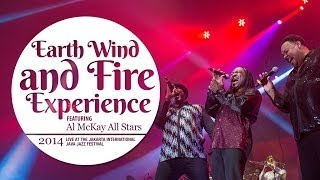 3 г. назад
Earth Wind and Fire Experience feat. Al McKay All Stars live at the Jakarta International Java Jazz Festival 2014, Saturday March 1st - D2 Hall JIExpo Kemayoran, Jakarta, Indonesia. Official website : http://www.almckay.com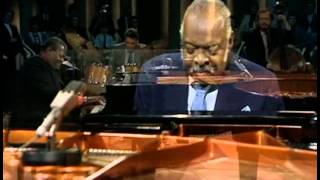 3 г. назад
The complete special BBC with interview!!! Oscar Peterson & Count Basie (piano) Joe Pass (guitar) Niels Pedersen (bass) Martin Drew (drums) 1 part - JoePpass 2 part - Count Basie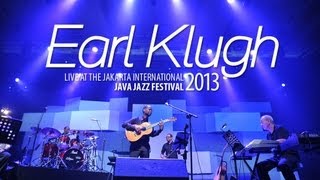 4 г. назад
Earl Klugh feat. Nelson Rangell live at the Jakarta International Java Jazz Festival 2013, March 3rd - D2 Hall JiExpo Kemayoran, Jakarta - Indonesia. Follow him on Twitter: @earlklugh get his music on itunes: https://itunes.apple.com/us/artist/earl-klugh/id167043 1 Brazilian Stomp 2 Across The Sand 3 Midnight In San Juan 4 DOC 5 Wishiful Thinking 6 Earl Solo - This Time 7 Vonetta 8 Living Inside Your Love 9 Sonora 10 Dr. Macumva 11 Twinkle 12 Heart String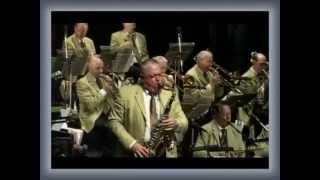 4 г. назад
Claude Bolling Big Band "Gershwin In Swing" (live 2003).