ПОХОЖИЕ ВИДЕОРОЛИКИ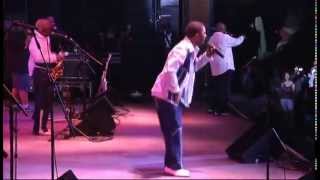 3 г. назад
Kool & The Gang perform many of their greatest hits. Kool & The Gang - Live 40th Anniversary Greatest Hits movie filmed at a concert in Denver, LIVE 40TH ANNIVERSARY GREATEST HITS includes such tracks as "Too Hot," "Let's Go Dancing," "Open Sesame," and "Hollywood Swinging." See tracklist below! Fresh: 00:33 Take my heart: 04:54 Joanna: 08:17 Too Hot: 12:56 Hollywood swinging: 20:50 Jungle Boogie: 25:21 Open Sesame: 29:38 Summer Madness: 32:20 Cherish: 39:15 Let's go dancing: 44:08 Ladies Night: 53:09 Get Down on It: 59:36 Celebration: 1:06:23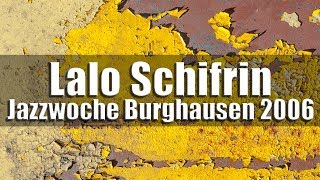 5 г. назад
Lalo Schifrin & BBC Bigband - Jazzwoche Burghausen 2006 DVD - http://rutracker.org/forum/viewtopic.php?t=3231833 - Street Lights - Blues for Basie - Latin Jazz Suite - Mov. 1: Montuno - Latin Jazz Suite - Mov. 2: Martinique - Latin Jazz Suite - Mov. 3: Pampas - Latin Jazz Suite - Mov. 4: Fiesta - Latin Jazz Suite - Mov. 5: Ritual - Latin Jazz Suite - Mov. 6: Manaos - Mission Impossible BBC Bigband Lalo Schifrin - conductor, piano Jon Faddis - trumpet David Sanchez - tenor sax Ignacio Berroa - drums Martin Verdonk - percussion 37. Internationale Jazzwoche Burghausen, Wackerhalle, Germany, March 24, 2006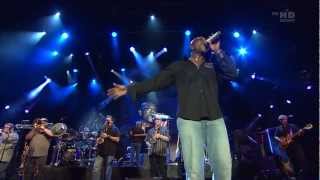 4 г. назад
Tracklist: Part 1: 01 - We came to play [0:20] 02 - Soul with a capital S [02:45] 03 - Can't you see [8:00] 04 - You met your match [12:15] 05 - Give me the proof [17:10] 06 - Willing to learn [20:28] 07 - Maybe It'll Rub Off [29:40] 08 - Souled out [33:00] 09 - What is hip [37:20] Part 2: 10 - How Could This Happen To Me [48:53] 11 - So I got to groove [53:40] 12 - Walkin' up Hip Street [1:00:05] 13 - Me & Mrs. Jones [1:11:10] 14 - Diggin' on James Brown [1:17:30] 15 - It's a new day (James Brown) [1:19:15] 16 - I got the feeling (James Brown) [1:24:10] 17 - So very hard to go [1:27:55] 18 - Get Yo' Feet Back On The Ground [1:31:50]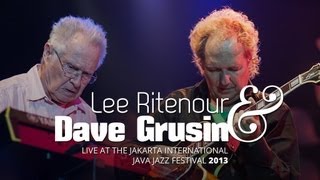 4 г. назад
Lee Ritenour & Dave Grusin live at the Jakarta International Java Jazz Festival 2013, March 1st - A3 Hall, JiExpo Kemayoran, Indonesia Follow them on Twitter: http://twitter.com/leeritenour http://twitter.com/davegrusinjazz 1 Night Rhythms 2 Wes Bound 3 Stolen Moments 4 It Might Be You 5 Mountain Dance 6 Lay It Down 7 Get Up, Stand Up 8 Rio Funk Get their music on iTunes: https://itunes.apple.com/us/artist/dave-grusin/id140749 https://itunes.apple.com/us/artist/lee-ritenour/id137385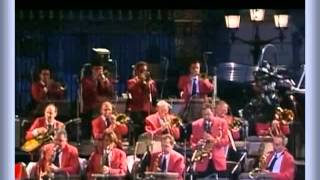 4 г. назад
Claude Bolling Big Band THE VICTORY CONCERT Paris 1994
4 г. назад
Kool & The Gang Live in Chicago at the House of Blues, 2001. One of the best K&TG live concerts out there! Since I couldn't find the full performance on YouTube I've uploaded it! :D TrackList: -Emergency -Hollywood Swinging -Jungle Boogie -Kool & The Gang -Breeze & Soul -Chocolate Buttermilk -Sea Of Tranquility -Let The Music Take Your Mind -Wild & Peaceful -Open Sesame -Summer Madness -Ladies Night -Get Down On It -Celebration Disclaimer: I do not own this video nor any part of it. No copyright infringement intended.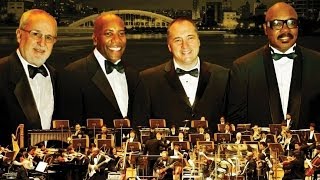 3 г. назад
1. Angels We Have Heard on High 2. Max-O-Man 3. 101 Eastbound 4. Argentina 5. 3rd Degree 6. Overtude & Let's Touch the Sky 7. Above & Beyond 8. I'll Still Be Lovin' You 9. Enchante 10. More Then a Dream 11. Eastern Sky 12. Westchester Lady Bob James - Piano Nathan East - Bass, Vocals Chuck Loeb - Guitar Harvey Mason, Sr. - Drums with New Japan Philharmonic Orchestra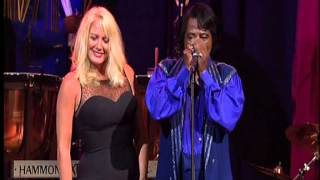 4 г. назад
Unique show, music and ..... Starring " The Godfather of Soul " Mr. James Brown June 13 ,1999" James Brown - Live From House Of Blues movie was released .Entertainment studio. This live concert event in Las Vegas. James Brown - Live From House Of Blues movie F eatures music through five decades of chart-topping hits su ch as: Get Up Offa That Thing, Gonna Have a Funky Good Time, Papa Don't Take No Mess, Sex Machine and much more! The Hardest Working Man in Show Business brings his unique vocal styling to the famous House of Blues in Las Vegas. James Brown - Live From House Of Blues video Still pouncing and bursting with energy after nearly forty years on stage, the "Godfather of Soul" performs rousing renditions of hits including "Living In America," "Soul Man," "I Feel Good," and many more. *************All rights reserved**********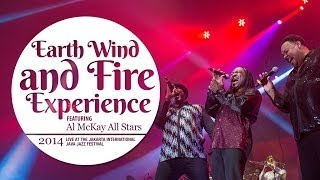 3 г. назад
Earth Wind and Fire Experience feat. Al McKay All Stars live at the Jakarta International Java Jazz Festival 2014, Saturday March 1st - D2 Hall JIExpo Kemayoran, Jakarta, Indonesia. Official website : http://www.almckay.com
4 г. назад
Paco de Lucia - Guitarra David de Jacoba - Cante Antonio Sanchez Palomo - Guitarra El piraña - Percusión Duquende- Cante Farru - Baile Antonio Serrano - Armónica y teclados Alain Perez - Bajo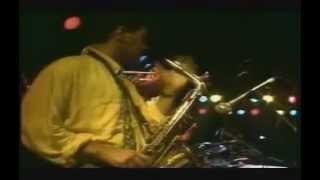 4 г. назад
I PROPOSE THIS , & WILL HELP SPREAD THE WORD AS MUCH AS I CAN. THANK ANYONE ELSE FOR ANY SUPPORT. - https://www.indiegogo.com/projects/alaska-legalized-recreational-marijuana-business/x/9178027 George Benson has been a frequent visitor to the Montreux Festival over many years. Displaying the full range of styles that he has embraced so successfully, this concert from 1986 is one of his best and is packed full of classics and hit tracks including Lady Love Me (One More Time), Love Ballad, In Your Eyes, Love x Love, 20/20, On Broadway, Turn Your Love Around and Never Give Up On A Good Thing amongst many more. With: George Benson (vocals, guitar) Vicky Randle (backing vocals, percussion) Michael O'Neil (backing vocals, guitar) David Garfield (piano) Barnaby Finch (vocals, keyboards) Ralf Rickert (trumpet) Steve Tavaglione (sax) Brandon Fields (sax) Stanley Banks (bass) Bubba Bryant (drums) 1.) Feel Like Making Love 2.) Off Broadway 3). Weekend in L.A. 4.) Omar's Tune 5.) Lady Love Me (One More Time) 6.) Love Ballad 7.) Moody's Mood 8.) Beyond The Sea 9.) Affirmation 10.) My Latin Brother 11.) Love X Love 12.) In Your Eyes 13.) The Greatest Love Of All 14.) 20/20 15.) Never Give Up On A Good Thing 16.) Turn Your Love Around 17 . Take Five 18 On Broadway Release date: October 31st, 2005 Running time: 103 mins approx.